Ubisoft teases "secret project" over Twitter [Update]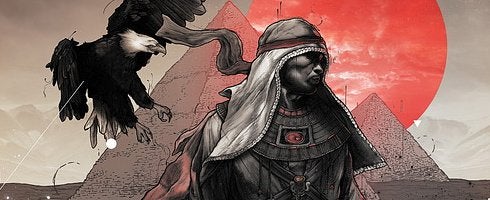 Update: Ubisoft's just assured us that this is a "non-game-related project". The publisher's saying nothing else about it right now.
Original: Ubisoft has released some teaser artwork for a "secret project" it has in the works, and before you ask, it has "nothing to do with Assassin's Creed: Brotherhood".
That's according to the official tweet from UbiWorkshop, which has linked to the artwork created by illustrator Grzegorz Domaradzki, a.k.a Gabz, and a website.
Domaradzki also worked on the cover art for Bloodlines.
What the secret project is, well, that is unknown or else it would not be a secret really. That's our powers of deduction working overtime right there.
The project came to light thanks to tweets regarding it between Cameron Stewart and Karl Kerschl who are both apparently illustrators on the project.
We'll mail Ubisoft, but we really don't expect anything concrete yet.
Maybe E3.