Ubisoft is "looking into" punishing players that used the Falcon Lost exploit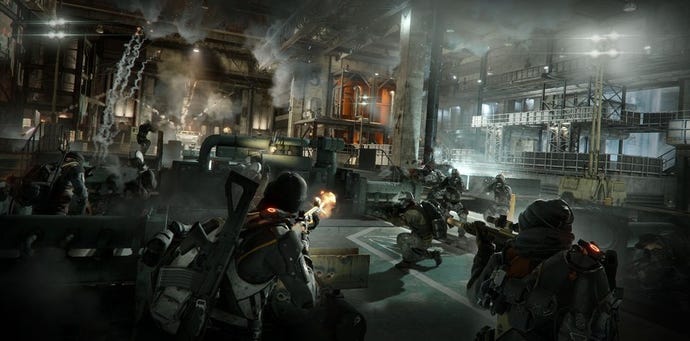 If you've been enjoying the fruits of the glitch in the incursion, beware.
Last week, The Division was pulled offline to apply a hotfix to address the Falcon Lost exploit.
Ubisoft's commnity manager, Natchai Stappers, popped into the forums on Friday with the update, and went on to announce that players who used the exploit may not walk away scot-free.
"We are working on fixing the exploit. Obviously it is against our Code of Conduct and the team is looking into what can be done in terms of punishment for those who have exploited," said Strapper before directing our attention to the Code of Conduct.
"Exploitation of any new or known issues or bugs is forbidden and may result in account suspension or revocation," it reads, and the response to possible negative consequences has been pretty vocal.
"You know what else is against the code of conduct? Hacking. Played against a hacker last night that was reported over a week ago with video evidence. Why don't you properly test your code before you release it..." said one vexed forum member.
The feelings are echoed over on reddit, in a post titled, 'The onus is on you, Massive. Stop blaming your customers'.
"It absolutely sickens me that a Community Manager has stepped forward not to apologize for the complete mess of code that has been delivered as a finished product, but rather to deflect blame for any balancing issues that may arise due to their shoddy production onto their paying customers," it begins.
Another poster in the thread makes reference to one of the community managers using the Rehabilitation exploit during one of their State of the Game streams, which is also in breach of the code of conduct - if this indeed happened.
It certainly is a prickly subject, and despite the fact that we should all be reading Ts & Cs, and codes of conduct for games we participate in, it's more than likely that the majority of players don't bother.
Do you agree with these retroactive 'tbc punishments', or do you think penalising players for using exploits that already exist is unreasonable?
Either way, judgement day is coming.