Ubi claims cracked PC DRM reports are "false"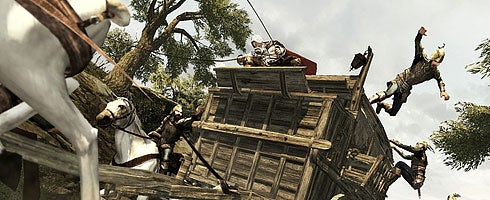 Ubisoft just told VG247 that talk of its new PC DRM being cracked is a "rumor" and that a previous story claiming Silent Hunter 5 has been broken is "false".
"You have probably seen rumors on the web that Assassin's Creed II and Silent Hunter 5 have been cracked," said the firm in a statement.
"Please know that this rumor is false and while a pirated version may seem to be complete at start up, any gamer who downloads and plays a cracked version will find that their version is not complete."
It was reported this morning that Silent Hunter 5 was now available for torrent with a usable crack.
Ubisoft has recently introduced a new system of PC DRM which cause ire in the gaming community thanks to its need for an internet connection for any kind of play.
The publisher updated Assassin's Creed II to v1.1 this morning, meaning players won't be forced back in the game if their web connection drops out during play.
Assassin's Creed II launches tomorrow for PC.