Two ways to celebrate the 15th anniversary of Deus Ex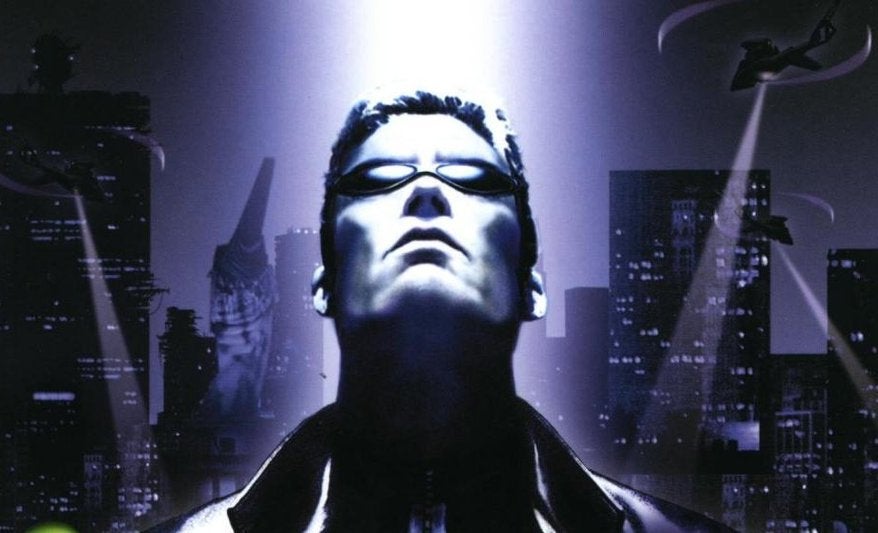 Deus Ex is 15 years old. Come show your respects to one of the greats.
Square Enix, the current guardian of one of gaming's most important legacies, has produced two videos celebrating Deus Ex. First, here's a two minute animated trailer summing up the future setting and some of the themes explored in the games. It makes a nice introduction for those who haven't yet come on board.
Alternately, and perhaps more for existing fans, here's a 20 minute documentary on the series's history.
Launching in 2000, Deus Ex was developed at Ion Storm under the creative direction of Warren Spector, debuting a cyberpunk mix of role-playing and first-person action which became one of the highlights of the immersive sim genre. After one troubled sequel, the property went silent until Eidos Montreal brought it back in 2011 with a well-received revival - a feat it wasn't quite able to replicate with Thief a few years later.
The next entry in the series is Deus Ex: Mankind Divided, which hits PC, PS4 and Xbox One on February 23.