Trump to meet with game industry members to discuss violent games and school safety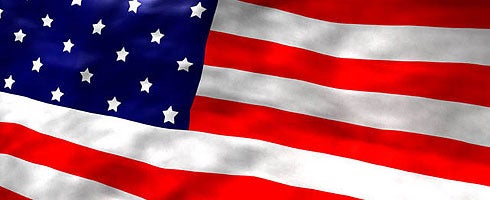 At a press briefing today, White House press secretary Sarah Huckabee-Sanders announced Donald Trump will have a chat with game industry members next week regarding violent video games.
According to the announcement, Trump will meet with representatives of the game industry next week to discuss school safety and gun violence.
"The President has met with a number of stakeholders," Sanders said in the briefing regarding gun violence. "Next week he'll also be meeting with members of the video game industry to see what they can do on that front as well.
"This is going to be an ongoing process, and something we don't expect to happen overnight."
NEW: President Trump to meet with members of the video game industry next week as part of discussion on school safety, Press Sec. Sanders says. pic.twitter.com/XcUetGVBzy

— NBC News (@NBCNews) March 1, 2018
Last week, President Trump commented violent video games and movies had possible roles to play in school shootings. His comment was made the week after a mass shooting took place at Marjory Stoneman Douglas High School in Parkland, Florida.
This won't be the first time, nor the last we imagine, an elected official in a higher office has met with the game industry over what's considered violent games. In 2013, Vice President Joe Biden met with game industry members after the 2012 Sandy Hook Elementary School shooting.
Biden discussed violent video game research with members of the meeting. Video game representatives included the Entertainment Software Association's president Michael Gallagher, former EA CEO John Riccitiello, the Entertainment Software Ratings Board, ZeniMax CEO Robert Altman, ex-Epic Games president Mike Capps, and representatives from Activision and Take-Two.
Earlier that year, former President Obama tasked the Center for Disease Control with studying the causes of violent behavior, and asked that Congress "fund research into the effects violent video games have on young minds."
Many politicians over the years have pointed the finger at what's deemed violent regarding video games. Even a certain blowhard who shall not be named, sent a mean letter to a certain game publisher's mother - on Mother's Day no less - over his company publishing violent games.
But, no peer-reviewed study has ever demonstrated a direct causative link between violent media and violent actions, according to UKIE boss Jo Twist. Many other studies have been conducted over years since, and more will be conducted in the future we imagine.