Troy Baker and Fall Guys devs raising money for UK mental health charities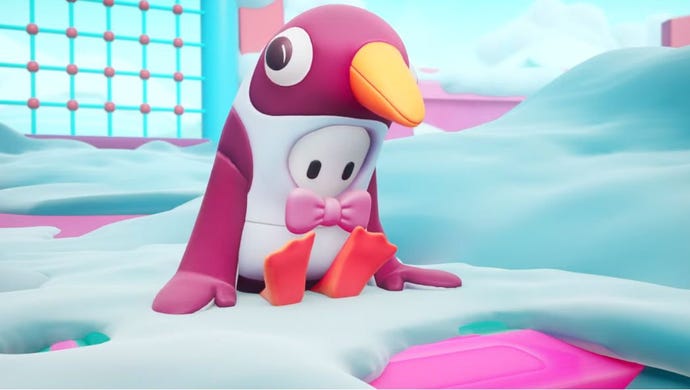 Variety of organisations are benefitting from this stream.
Voice actor Troy Baker and Mediatonic – the studio behind smash-hit Fall Guys – are raising money for UK mental health charities via a livestream later this week.
This is a collaboration with UK video games trade body Ukie, with the stream taking place on Friday, December 18 to raise money for Campaign Against Living Miserably (CALM), Head to Toe, and Safe in Our World between 4pm and 6pm UK. You can watch it right here.
One of the names appearing on the stream is Baker, best known for voicing Joel in The Last of Us. Meanwhile, games media personality Gav Murphy from RKG and the BBC's Elle Osili-Wood are also taking part.
"Games have such a powerful role to play in improving mental health across the world," Baker said.
"I know this stream will be a lot of fun and our goal is to not only raise lots of money but also awareness of the work that mental health charities are doing across the world. Together we can make a difference to so many lives."
This stream is part of a UK games industry's Play and Talk initiative, which is trying to help people overcome loneliness. Ukie launched this push in June of this year during National Loneliness Awareness Week and likely inspired by what has been a particularly brutal year for a lot of people.