Tropico 5: Complete Collection arrived on Steam and at retail later this month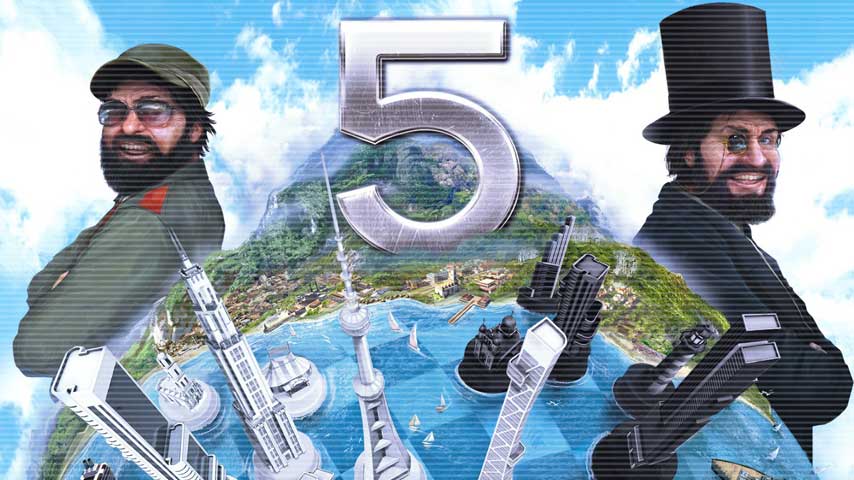 If you've been holding out on picking up Tropico 5, the Complete Collection may make you whip your credit card out.
Kalypso announced the Tropico 5: Complete Collection for PC today and it contains the expansions Espionage and Waterborne along with all 10 DLC add-ons released to date.
These DLC add-ons are: The Big Cheese, Mad World, Generalissimo, Joint Venture, Surf's Up, Gone Green, Supervillian, Inquisition, Super Computer and T-Day.
Here's a list of features:
The Eras - Start your reign during colonial times, survive the World Wars and the Great Depression, be a dictator during the Cold War, and advance your country to modern times and beyond.
The Dynasty - Each member of the extended family of El Presidente is present on the island and may be used as ruler, appointed manager, ambassador or general.
Research and Renovate - Advance your nation by discovering new buildings, technologies and resources.
Advanced trade system and trade fleet - Amass a global trade fleet and use your ships to secure trade routes to neighbouring islands or world's superpowers, both for export and import.
Explore your island - Discover what lies beyond the fog of war. Send prospectors to look for new deposits, but be wary of hostile animals and native tribes.
All new art - All artwork is re-made from scratch to provide Tropico 5 with a unique visual identity.
Cooperative and competitive multiplayer – Up to 4 players can build up their own cities and economies on any given island map. Players can choose to share resources, supply and population or declare war on each other.
Tropico 5: Complete Collection will launch via boxed retail edition and as a digital download via Steam on January 29.