Treyarch pleased to be doing "something new" with Black Ops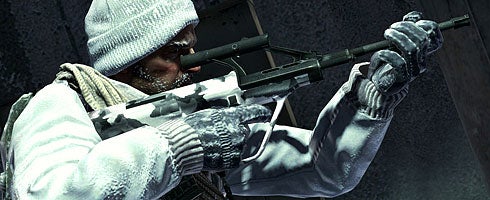 Treyarch studio head Mark Lamia has said that the team was pleased with being able to do something new with Call of Duty: Black Ops.
Speaking with VG247 at an London event for the game this week, Lamia said that while Treyarch enjoyed creating games set in the World War II era, Black Ops was a bit of creative fresh air for the team.
"The opportunity to create a game in a totally new space is a fantastic opportunity for Treyarch," he said. "It really opened up all kinds of creative avenues for us and ways for us to express ourselves.
"As you know, we have been making WWII games for quite some time and while we enjoyed that, being able to do something new allowed us to focus on new kinds of gameplay and fresh new experiences.
"These are exemplified by the variety of things you get to do in the game, the variety of locales and settings, the variety of weaponry and just being able to play as Black Ops in this time period in history".
Lamia goes on to say that since the Black Ops arm of the military fall into a deniable category and employ acts of unconventional warfare, the ability for the soldiers to use their own freedom and license to take on their missions "how they see fit" resonated well with what the team wanted to do with the game.
You can get the full interview with Lamia and community manager Josh Olin through here, and be sure to check out our LA interview with Lamia and our impressions on the game itself.
New screens are also up for the viewing.