A trademark application suggests that we might get Secret of Mana's previously untranslated sequel in English soon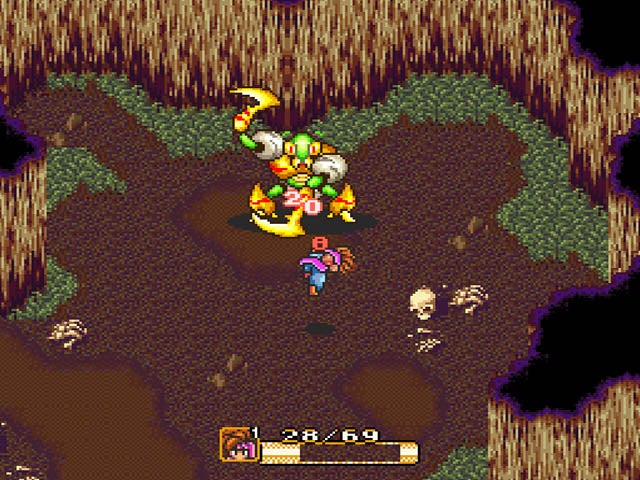 Square Enix has filed for a trademark on 'Collection of Mana' in Europe, and we suspect that they're looking to localise the Switch version of the trilogy released in Japan in 2017.
The trademark application, which was spotted by Nintendo World Report, was filed with the EUIPO (European Union Intellectual Property Office), could just be a way of safeguarding the title for the future - but it seems like a real possibility that Square Enix is localising the Seiken Densetsu Collection.
The Japanese Seiken Densetsu Collection contained the three Seiken Densetsu games, only the first two of which were released in English. Seiken Densetsu for the Game Boy was released as Final Fantasy Adventure (and later remade as Adventures of Mana for the Vita and mobile), while the second game was released on the SNES as Secret of Mana.
The reason, one would suspect, that the collection has not made it out of Japan is because the third game - Seiken Densetsu 3 - has never been translated into English before, at least not officially. The game released on the SNES in 1995, fairly late in the console's life, and was well received. A translation, however, was not viable - partly because the game was so text-heavy that it would have been hard to squeeze all of the text in English onto the cart, and partly because by the time a translation could have been completed by, players were moving on to the N64 and PlayStation.
Of course, this trademark application isn't proof that the game is finally coming out in English, but there's a strong chance. It would be more exciting than that strange PS4 Secret of Mana remake was.
Hopefully, if this collection is indeed being localised, we'll know more soon.