You still have time to download Totally Accurate Battlegrounds for free on Steam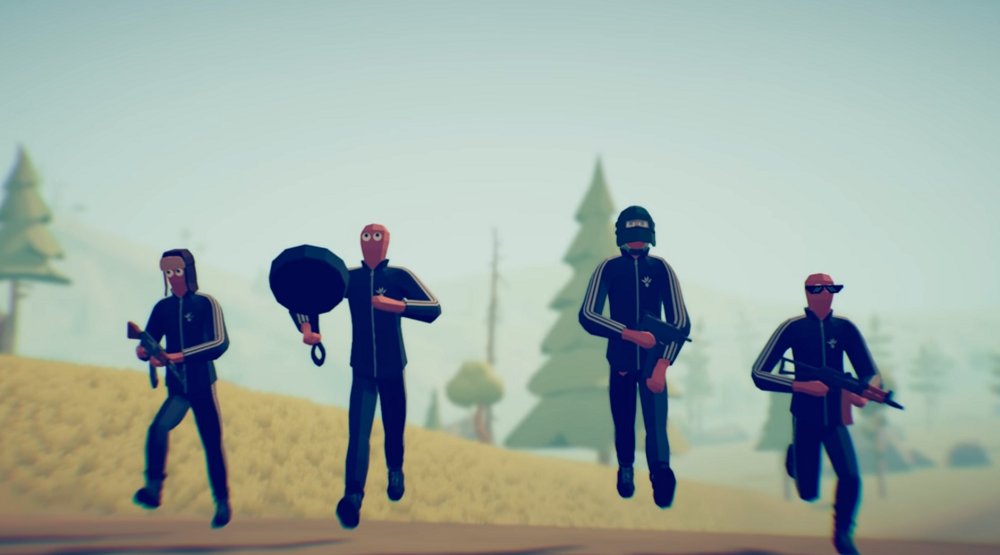 Totally Accurate Battlegrounds just released on Steam on June 6 and you can get it for free if you're fast.
From the developer of Clustertruck, Totally Accurate Battlegrounds is billed as a "homage" to PlayerUnknown's Battlegrounds.
It was originally developed as an April Fools joke, but the game was held back to ensure it was in a fit state for release.
In it, a bunch of players - you guessed it - drop onto an island, secure gear, and try to become the last person standing.
The twist here is that everything is physics-based with over-the-top ragdoll goodness. Shoot someone and their limp body will flail across the map. Stand on somewhere precarious and fire a sniper rifle and the recoil may punt you to your doom.
Here's a trailer:
Frying pans are just better when they smack someone across the room, right?
Totally Accurate Battlegrounds was released on Steam today, and you have 100 hours from its launch to download it if you want it for free. From then on, it will be priced at $4.99. Get it now before it costs money and the lawyers get involved.
There's already a pretty healthy playerbase, too, with over 12,000 concurrent players at the time of writing. Download Totally Accurate Battlegrounds on Steam.