Total War: Warhammer server load causing crashes, here's one way to fix it [UPDATE]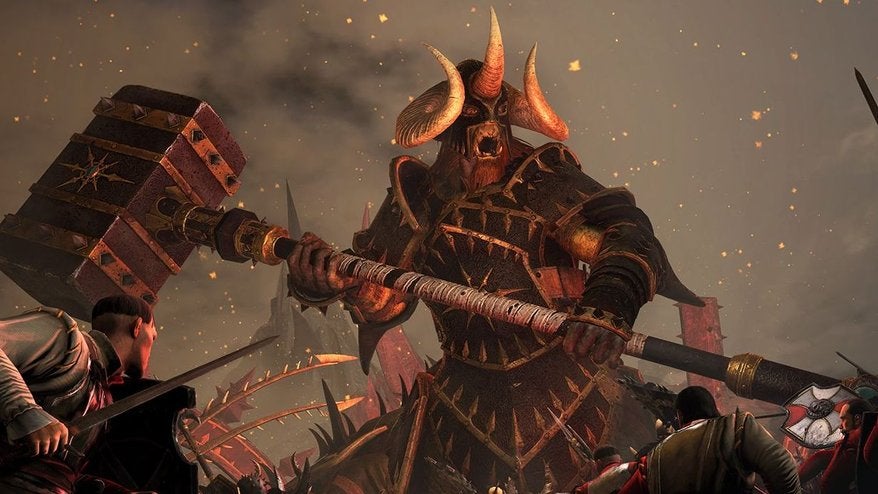 Total War: Warhammer servers took a hit in the first few hours of launch, but The Creative Assembly has issued a hotfix.
Total War: Warhammer server load causing crashes, here's one way to fix it [UPDATE]
A hotfix has been issued to the strategy title, which suffered from some server issues earlier this morning. This was due in part to "unexpected server load" and the way the game handles it.
This was causing the game to hang too long on start-up and the multiplayer server list to become unresponsive. To fix the issues, the developers updated the Steam build with a hotfix to solve these issues.
For the hotfix to be applied, save your game quit to desktop, and restart Steam for the download to start.
Check the entry for Total War: Warhammer in your Steam Library upon restarting and you should see the 10MB download being applied. If this doesn't happen, force the download by right-clicking the game in your Steam Library. Then, click properties->Local Files->Verify integrity of game cache.
"Once you've got the hotfix, and if you want to play multiplayer, any games you see listed in red are being hosted by people who don't yet have the hotfix, and you'll be unable to join them," said The Creative Assembly. "Look for listings with black text."
And that's that. The original story follows.
Original Story
Total War: Warhammer servers went live just a few hours ago, and already, the demand has caused many crashes for players due to server overload.
There are over 40,000 players playing the game right now on Steam, and Sega said it's aware of the issue.
The publisher recommends restarting Steam in Offline Mode, for those who are having trouble connecting. Another thing to try is to verify game cache through Steam. You can do so by right-clicking on the game in the Library > Properties > Local Files, and choose 'Verify Integrity of Game Cache.'
If you're still unable to get in, you can contact support directly through here.