Total War: Warhammer 2 takes you into the Tomb Kings' lair - then kills most of your army - in this new DLC trailer
The latest trailer for Total War: Warhammer 2's next DLC, Rise of the Tomb Kings, introduces us to the eponymous enemies, including a giant skeleton man who will no doubt be quite difficult to take down.
This is a new piece of campaign DLC that has just been announced for Total War: Warhammer 2. It introduces a new race - the Tomb Kings - as well as four new playable factions to take them on with.
The cool new trailer, below, shows the consequences of messing with the Tomb Kings - you'll get attacked by giant scorpions and skeletons, basically. A giant statue might come to life and cut you down. You know, standard war stuff.
This is not actually a new story campaign, but will instead contain "two additional Legendary Lords for a total of four, with their own skills, traits, quest-chains, legendary wargear and situational challenges".
The new factions will be playable in both the Eye of the Vortex campaign and Mortal Empires from launch.
Total War: Warhammer 2 reviewed very well, and seemed to please players - hopefully this DLC will satiate anyone looking for even more of it.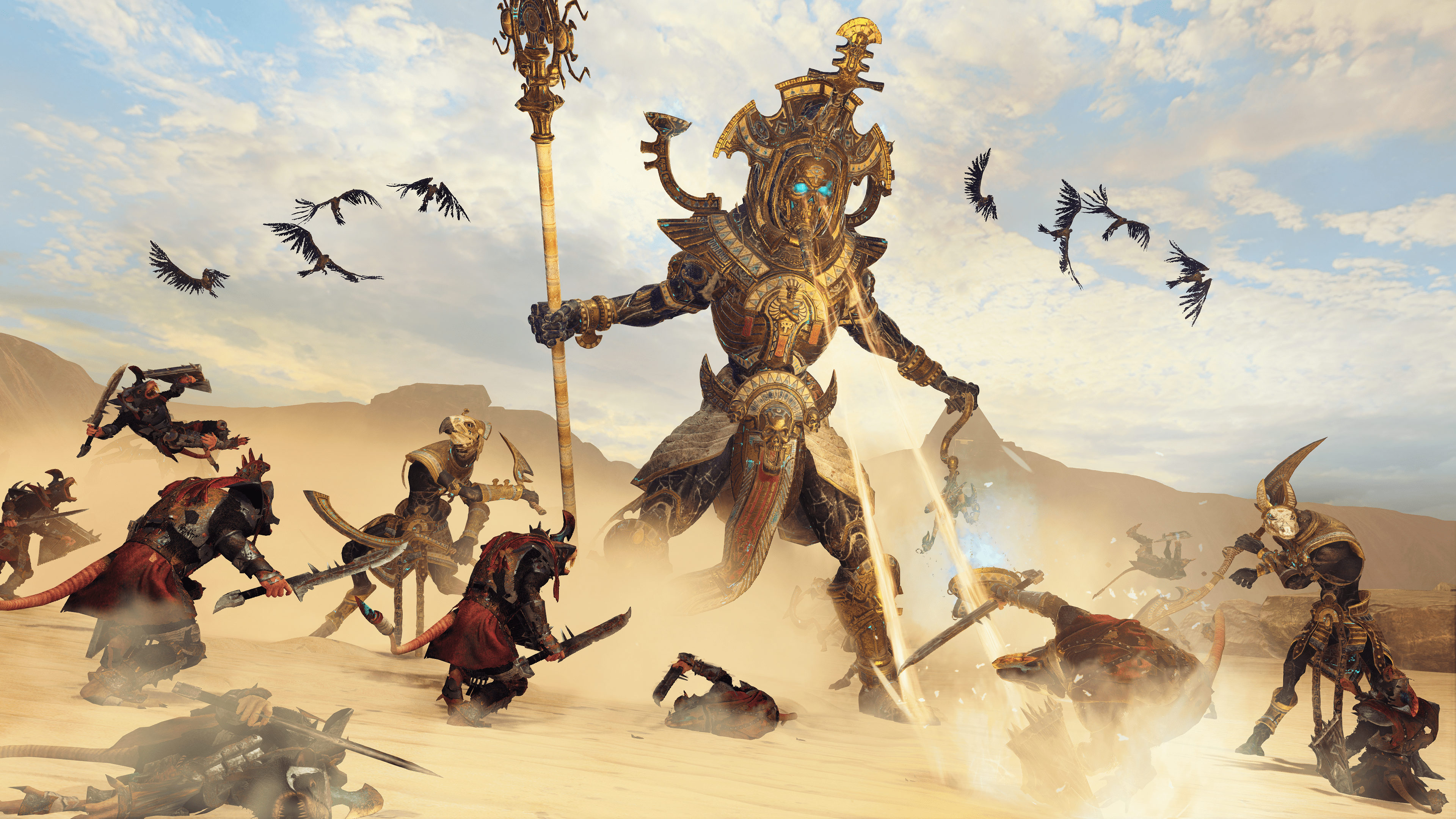 You won't have to wait too long for it, in any case - this DLC drops on January 23, 2018.