Oh no, people are mad about women in video games again - this time, Total War: Rome 2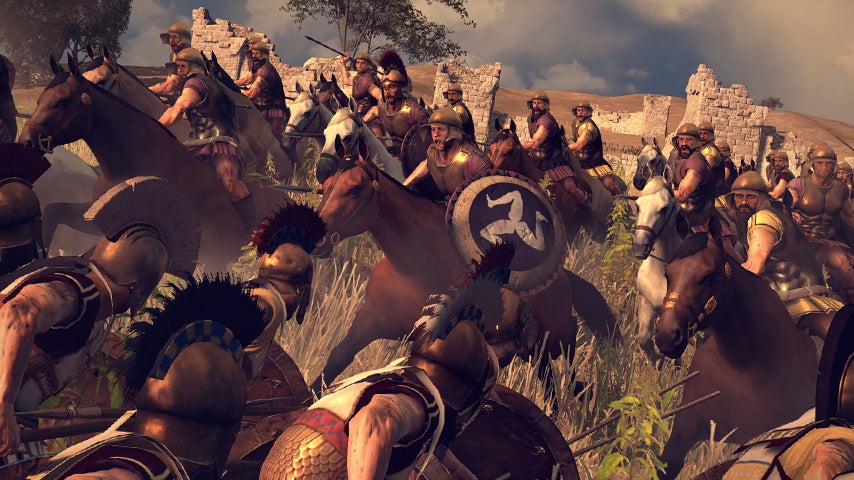 They are everywhere. In your garden, walking around the streets, teaching your children at school, creating drugs in pharmaceutical labs, flying into space in rockets, and there's a good chance there might even be one in your house.
The scourge of women is upon us. Who would have thought around 50% of humanity's population would spread this far.
Yep, it's that time again - angry pissbabies are mad about women in video games. Today, it's Total War: Rome 2's turn.
Total War: Rome 2 is currently being review bombed on Steam because you can recruit female generals. If you're not familiar with the game, it is a strategy title where you can completely change the course of history.
The game has a "mostly positive" overall rating on Steam, but recent reviews are "overwhelmingly negative".
"Women," says one negative review with over 40 hours of playtime recorded. "Marxist Propaganda!" squeals another reviewer, this one with a whopping 0.2 hours of playtime. "Wtf are women," says another reviewer who has probably never been kissed.
It's so much of an issue that developer Creative Assembly has been forced to make an official statement on the matter.
— Total War (@totalwar) September 25, 2018
As CA says in the statement, the spawn rates of female generals hasn't changed, and each civilisation's spawn rates are in line with its culture. The only change is the addition of the family tree, which may see more women step into a general position due to marriage.
CA has no plans to patch or change the spawn rates of women.