Watch London circa 395 AD burn in this Total War: Attila video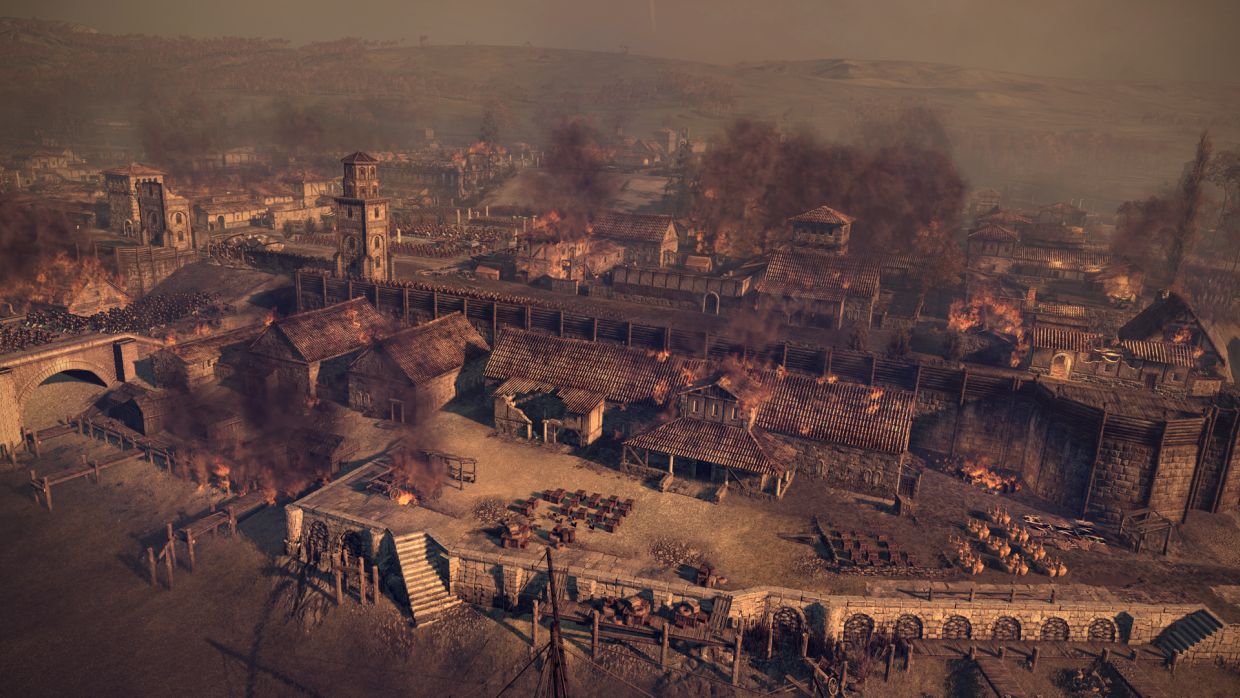 Londinium, or London as it was known to the Roman Empire when established in AD 50, is featured in the latest video for Total War: Attila.
The video outlines some of the new siege battles features implemented into the strategy series.
New siege features include: dynamic fire simulation, multiple siege escalation states, and barricade deployment.
Another added feature is the ability for disease to spread during sieges, by both friendly and enemy armies, and along trade routes. Soldiers who contract a sickness will not fight well.
Total War: Attila was announced during a EGX London 2014 session by The Creative Assembly last month, and is slated for release sometime next year.