Toshiba unveils glasses-free 3D laptop, one-ups 3DS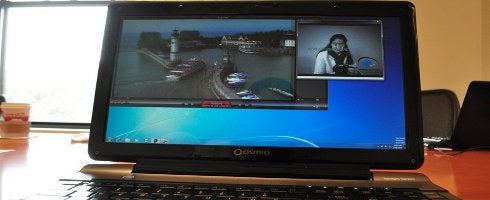 This isn't fair. We just bought a new laptop.
According to Engadget, Toshiba's portable entry into the glasses-free 3D race could be turning your eyes to mush by the end of the year. It's a laptop called the Qosmio, which - among other things - includes head-tracking technology in an effort to create "dead-zone free stereoscopic 3D images." In other words, wherever your head goes, the 3D effect follows.
However, Engadget also cautioned that Toshiba's little computer that could is still "very rough around the edges." Here's hoping Toshiba decides that slow-and-steady wins the race instead of rushing the Qosmio to primetime.
(Image courtesy of Engadget.)