The best Tony Hawk Pro Skater games are getting remastered again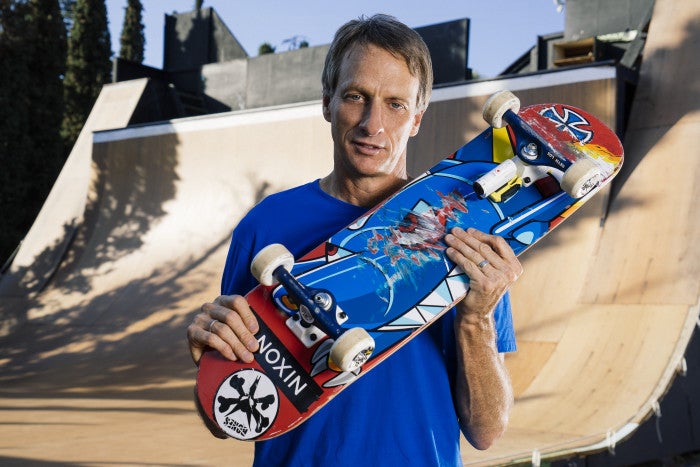 Two of the best Tony Hawk Pro Skater games are set to receive the remaster treatment in September.

According to the official reveal at Geoff Keighley's Summer Game Fest, Tony Hawk Pro Skater 1 + 2 is set to launch on September 4, 2020, and will be developed by the same Vicarious Visions team who worked on the recent Crash Bandicoot remasters, including ex-Neversoft, current Vicarious Visions studio head Jennifer Oneal.
Additionally, according to a recent press release, digital pre-orders will provide fans with early access to an exclusive demo of the Warehouse level this summer.
You can watch the official trailer for the Tony Hawk Pro Skater 1 + 2 remasters below.
Original skaters Tony Hawk, Bucky Lasek, Steve Caballero, Geoff Rowley, Andrew Reynolds, Elissa Steamer, Chad Muska, Eric Koston, Rodney Mullen, Rune Glifberg, Kareem Campbell, Jamie Thomas and Bob Burnquist will all feature.
The crucial soundtrack includes Dead Kennedys, Rage Against The Machine, Bad Religion, Goldfinger, Millencolin, Naughty By Nature, Primus, Lagwagon and, unfortunately, Papa Roach.
While you're here, why not watch Tony Hawk, Jack Black and a bunch of buddies play the iconic Warehouse level, skate The Berrics and perform Freedom of Choice with Devo.
The reveal originally surfaced on Twitter, where screenshots of texts apparently sent by Tony Hawk himself were shared online. You can check out the tweet below.
As you can see, the remasters are set to feature original maps, original skaters, and songs from the original soundtracks, plus an unspecified array of new features.
While we're happy to see it finally confirmed, it hasn't exactly been a secret that there was a new Tony Hawk Pro Skater project in the works. Talk surrounding potential remasters or a brand new game first leaked in 2019 through message board chatter, and fans of the series have been confident in a more concrete reveal ever since.
On top of this, several pro skaters and musicians have confirmed their involvement with the project since the initial leak surfaced online. As recently as this month, in fact, pro skater Jason Dill was talking about it, mentioning that he contributed to an upcoming Tony Hawk Pro Skater soundtrack. Now we can finally confirm which new project he was on about.
The legacy of Tony Hawk Pro Skater deserved better than the ill-fated Tony Hawk Pro Skater 5, so it's good to finally see Activision making good on it by remastering what are widely believed to be the two best games in the entire series.