Tomb Raider dev takes jab at Last of Us 2 preview, apologizes
Edios Montreal studio head David Anfossi stepped in hot water today after referring to The Last of Us Part 2 as "fake".
The Last of Us Part 2 unveiled some new gameplay footage yesterday, and the response was largely positive. Unfortunately, at least one person took the opportunity to level a jab at Naughty Dog. Which probably would have been fine, if that person wasn't a studio head behind Shadow of the Tomb Raider.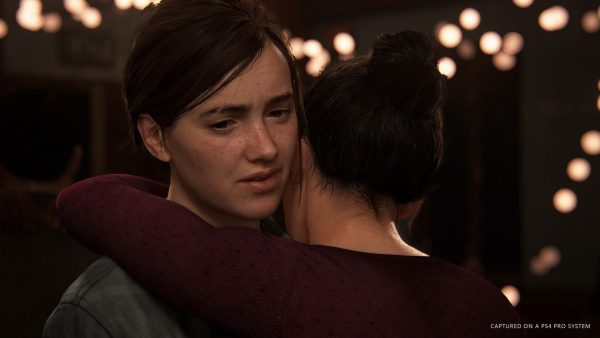 David Anfossi, head of Eidos Montreal, replied to a glowing review of the presentation to say it was "fake". It's not entirely clear whether this was intended as friendly banter or not, but Anfossi deleted the tweet shortly after.
Of course this is the internet, where nothing you say ever fully disappears. A screenshot of the conversation ended up with Naughty Dog animator Jonathan Cooper, who likely wasn't impressed.
It's since deleted, but the studio head of Shadow of The Tomb Raider just accused the animation of our The Last of Us Part II demo of being fake. C'est trop délicieux! pic.twitter.com/NsU0ZikPlS

— Jonathan Cooper (@GameAnim) June 12, 2018
To his credit, Anfossi immediately apologized. "Hi Naughty Dog fans," he wrote on Twitter. "Please don't be tough on me, just bad wording from a french speaking person. Always been a big fan of Uncharted and Last of Us games; played all of them and Last of Us 2 is on my list. And what Naughty Dog does is a ref to me. Sorry for this situation..."
Why can't competing developers just stick to interacting via fan art like CD Projekt RED and Guerrilla Games did? In fact, maybe that's the best apology: Lara Croft and Joel/Ellie artwork. Make it happen, Eidos and Naughty Dog!
Keep an eye on our E3 conference time guide for all the upcoming conference times and stay on top of all the big E3 2018 announcements.