Titanfall's UK launch was a star-studded, stunt-filled affair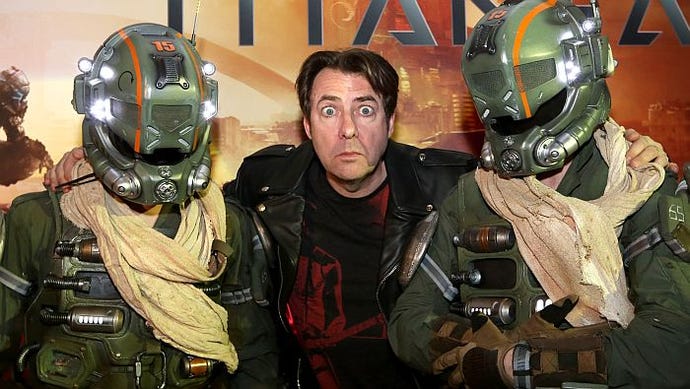 Titanfall launched today in the UK, as you well know, unless you've been hiding in a Mongolian cave for the last month. To celebrate the occasion, Microsoft has passed along some images from the launch festivities. Have a look below, would you kindly?
During the launch celebrations, free runners dressed as Pilots emulating the abilities of players in the game, performed stunts along Millennium Bridge and the South Bank.
On Thursday evening The Boiler House at the Old Truman Brewery was "transformed into a scene from the game," and loads of fans and a few celebrity attendees such as Jonathan Ross, Ricky Wilson and Professor Green, played the game.
There were also parkour free-runners stunting up the walls across the venue. Hopefully no one was injured in the process. The runners, not the attendees.
Titanfall is now available in both Europe and North America for PC and Xbox One.
Xbox 360 users will be able to try their hand at controlling giant mechs March 25 and March 28 in North America and Europe, respectively.