Titanfall Xbox One resolution hits 792p in final build, claims gamer, PC striving for 60FPS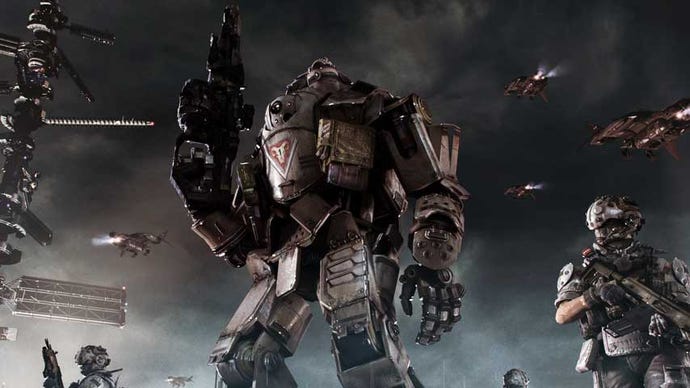 Titanfall launches this Tuesday in the States, and one gamer who claims to have his paws on the Xbox One edition ahead of launch has come forward to say it runs at 792p. Meanwhile, Respawn boss Vince Zampella has said his team is striving to get the PC version up to 60FPS.
It follows this round of live-action Titanfall content. Hit the link to see it.
Over on Reddit; user revimack has compared some 792p beta screenshots with those taken from the final Xbox One build. He's determined that they are the same resolution.
"Respawn indicated that the retail version of Titanfall would ship at an increased resolution," they began. "Based on some careful pixel counting (measuring the amount of aliasing artifacts on flat edges), I've concluded that the Xbox One version of Titanfall is not rendering at an enhanced resolution relative to the beta. The One version of Titanfall still renders at 792p."
They posed two beta screens here and here, then two shots from the final build here and here.
Meanwhile; Zampella told one fan that Respawn is working on getting the PC build up to 60FPS:
@AjayLikesGaming no, but working on it

— Vince Zampella (@VinceZampella) March 8, 2014
Gamers presently must use V-Sync to view Titanfall at 60FPS, which can result in lag and screen-tearing. It's not an ideal fix for some.
What do you make of the above?
Via MP1st.