Titanfall Xbox 360 releases early through retailers, 1GB install confirmed through photos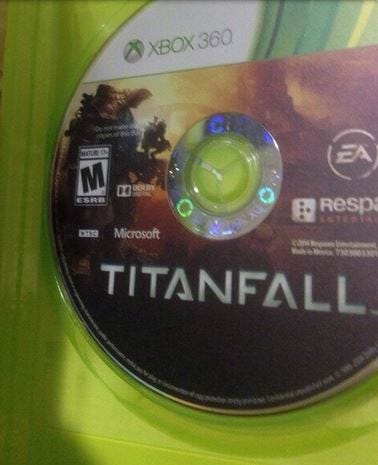 Titanfall Xbox 360 appears to have been sold early through retailers, as suggested by photos of the game's box. The images also confirm that a 1GB install is required before playing.
The image comes from Titanfall Blog, which has posted photos of the front, back and inside of the Titanfall Xbox 360 box. The latter image shows a bundled Xbox Live trial card complete with French text.
A gamer in Brazil has also tweeted out that they had been trying to get their copy of Titanfall Xbox 360 to connect, which caught the eye of Respawn Entertainment:
@Titanfallgame in a game store, here in Brazil (Sao Paulo)

— Larissa (@thedreamysoul) April 4, 2014
@Titanfallgame Oh, well, guess I'll have to wait, then hahaha (it was totally the store's fault on this one)... And thanks for the help :)

— Larissa (@thedreamysoul) April 4, 2014
The game is due to launch April 8 in the States, then April 11 across Europe. We'll have more next week.
Via CVG.