Titanfall: branded Xbox One consoles given to Respawn staff, photos inside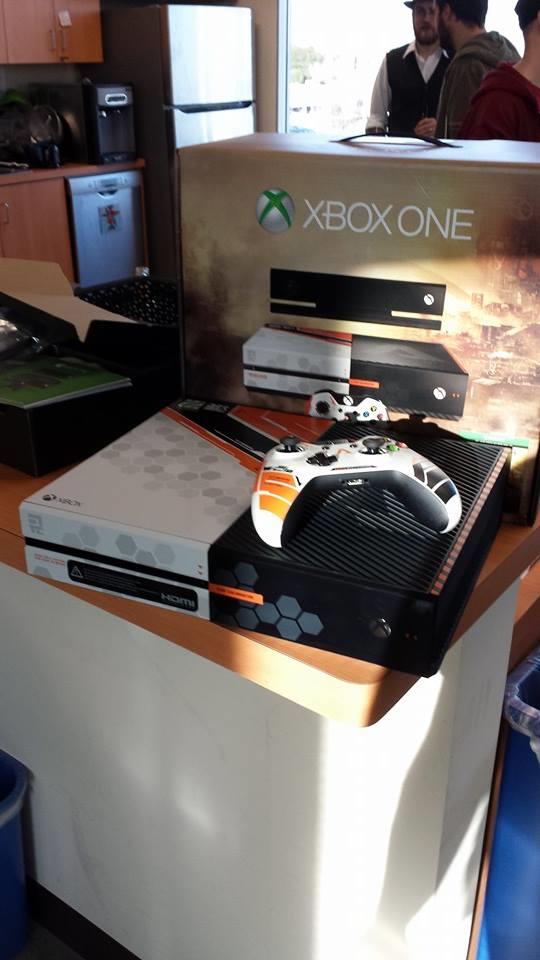 Titanfall branded Xbox One consoles seemed to have been canned, following the reveal of Microsoft's official bundle, which included the standard black model, but it now appears that the console design is real and is being given to Respawn Entertainment staff.
It follows the cancellation of Titanfall pre-orders in South Africa due to unsatisfactory local server tests.
Respawn employees started tweeting out images of the hardware last night, dubbed 'Titanfall Dev Team Xbox One.'
These don't appear to be coming to retail at the moment, but never say never, right?
Via The Verge.