Titanfall Update 8 adds new four-player co-op mode [UPDATE]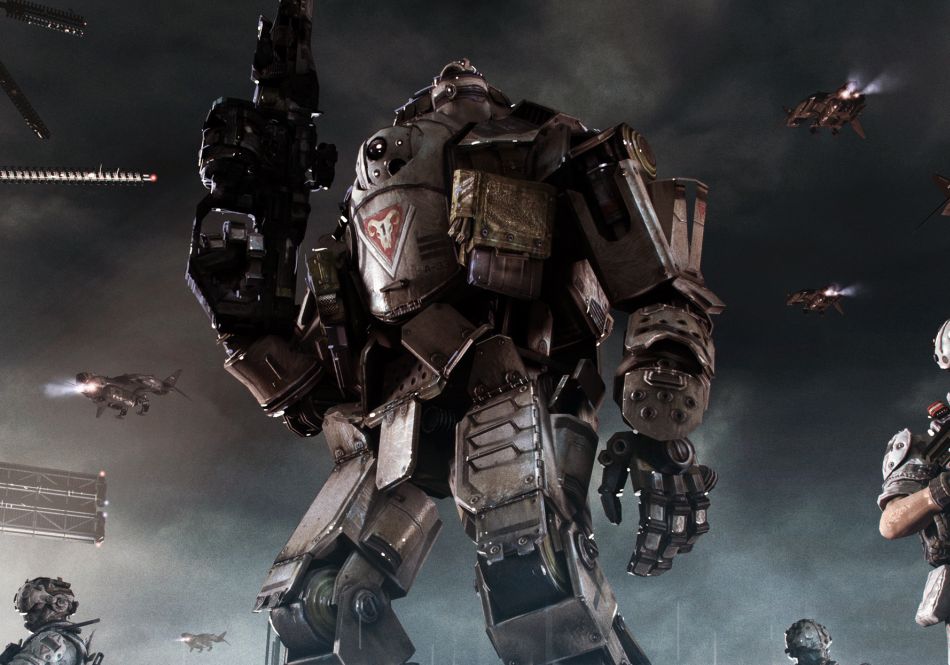 Frontier Defense is a new four-player co-op mode for Titanfall which was announced by Respawn Entertainment during its live Twitch stream today.
According to the developer, the content is similar to horde-mode and will be playable on all 24 maps.
It comes with new enemies such as Mortar Titans, Sniper Spectres, and Arc Titans which drop shields on Titans and the Harvester if you don't stay far enough away, per Game Informer. Current enemies in the game will be given new behaviors.
The new mode along with two others - Marked for Death Pro and Deadly Ground - are all expected to arrive inside of Content Update 8. In the latter, the round will end when both of the pilots marked meet their demise.
Respawn has also updated the official website with the patch notes for Update 8. The studio wasn't lying when it said it would be the largest update for the game since release. The post is loaded with all kinds of nifty information.
Frontier Defense is set for release tomorrow while Deadly Ground lands on November 5. Marked for Death Pro will release on November 26.
Original story
Respawn Entertainment is not quite done with Titanfall yet. The developer will be revealing details about the shooter's upcoming update, which promises to be its biggest yet.
The developer said today on Twitter to expect news about a new update for Titanfall. The whole thing will be streamed on Twitch.
Our biggest update is on the way! Tune in 10/22 10AM PDT for the reveal: http://t.co/j4FRREMchB pic.twitter.com/cqhRYlbuD4

— Titanfall (@Titanfallgame) October 21, 2014
That'll be 6PM UK time today. We've embedded the Twitch channel below, so bookmark this tab.
Watch live video from titanfall on www.twitch.tv
Titanfall just recently received its last expansion pack, IMC Rising.