Titanfall 2 drops "War Games" DLC with two new maps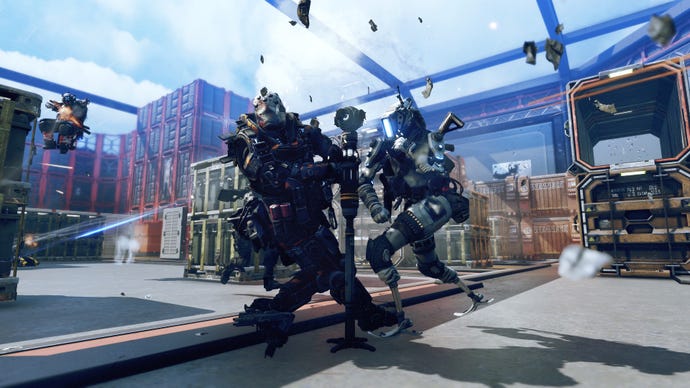 Titanfall 2's latest free DLC includes two maps and makes Titan Brawl a permanent game mode.
Titanfall 2 may not have made those initial sales expectations it hoped for, but Respawn Entertainment continues to deliver on the free DLC front. The latest "War Games" update is no exception, introducing two maps to the game along with a new Holo Pilot execution and unlocking Titan Brawl as a permanent game mode.
The main highlight remastered War Games map, a combat scenario within Titanfall 2's VR simulation system. While the map's edges have a clean, open VR-style for Titan duels, the map's interior combines elements from Angel City and Airbase Sierra, with new wallrunning routes connecting various portions of the map.
War Games also includes Traffic, a new Live Fire map which takes place at a weathered test site.
Finally, the DLC brings various other free features. Titan Brawl is now included as a permanent game mode, players are granted a third weapon slot, and "Shadow Boxing" is introduced as a new Holo Pilot execution. The update is available now across PC, PlayStation 4, and Xbox One platforms.