This week's best gaming deals: Xbox One bundles, 4K TVs, cheap PSN and eShop credit, more
It's been a long week. If you weren't frantically trying to pre-order yourself a SNES Classic, you may have been indulging in the Steam Sale. With that in mind, let's take a look at the other best deals of the week.
As usual, we've got deals that'll work in the UK, deals that'll work in the US and some deals that will work in both the UK and US, as well as presumably many other places. Let's get started.
UK & US Deals

GOG.com is going over and above the regular offering for its Weekly Sale range this week. On top of a bunch of great discounts, you'll also get Double Dragon Trilogy absolutely free when you buy anything.
Highlights:
The Witcher 3 GOTY Edition for £17.49 / $24.99 / €24.99
Baldur's Gate Enhanced Edition for £5.19 / $6.66 / €5.89
Baldur's Gate 2 Enhanced Edition for £5.19 / $6.66 / €5.89
Pillars of Eternity Hero Edition for £15.19 / $17.99 / €17.99
Reservoir Dogs Bloody Days for £5.99 / $7.49 / €7.49
System Shock 2 for £1.19 / $1.49 / €1.39
Hollow Knight for £7.79 / $9.99 / €8.89
Buy anything from GOG.com's weekly sale and get Double Dragon Trilogy free
Humble is offering a bunch of savings on a rag-tag grouping of racing games for PC this week. You can save up to 80% on games like Project CARS, BeamNG.drive, Redout and more.
Highlights from the range:
Project CARS for £7.95 / $10.19 / €10.19
Redout for £10.79 / $13.99 / €12.79
SPINTIRES for £3.99 / $5.99 / €4.99
BeamNG.drive for £15.19 / $19.99 / €18.39
Road Redemption for £11.24 / $14.99 / €14.99
Roundabout for £2.39 / $2.99 / €2.69
Up to 90% off racing games from Humble Store
Green Man Gaming is back to its old tricks again. Specifically, Loot Boxes have returned to the site and readers in the UK and US can grab an extra discount on these boxes when using the code GAMER30 during checkout to get an extra 30% off your purchase (works on Level 10, 20 and 30 boxes).
Apologies to the rest of the world, though, since the code will only work when buying from the UK or US.
Loot Boxes Return to Green Man Gaming (use code GAMER30 at checkout)
This week's Xbox Live Deals with Gold offerings includes the frantic, friendship-ruining arcade cooking game Overcooked for £6.40 / $8.50 as well as lofty adventure title Sherlock Holmes: The Devil's Daughter for £22.50 / $27.50. This also marks the fourth or fifth time I find myself posting about Overcooked and all but shouting 'buy this fantastic game', from what I can remember.
Here are some of the highlights of what's on offer:
If you happened to miss out on getting one of the fancy new SNES Classic Editions or last year's near-mythical NES Classic Edition, don't worry - you can take the Nintendo fandom to a whole new level instead. Play-Asia has stock of the Japan-only Nintendo Famicom Classic Edition which, as you may expect, is a tiny version of the Famicom, complete with wired-in controllers and a microphone built-in. It's also got its own set of classic games in there, too. It's currently up for around £79 / $85 at the time of writing.
Nintendo Famicom Classic Edition for £79 / $85 from Play-Asia
Bundle Stars is hosting a big sale on PC titles this week to parallel the Steam Summer Sale. Some games featured in the sale are actually cheaper than they are in the current Steam Sale, too and you'll get an extra 5% off when using the code RED5.
Some highlights:
Batman Arkham Knight for £3.99 / $4.99 / €4.99fi›
Jackbox Party Pack 3 for £11.39 / $14.99 / €13.79
Verdun for £4.74 / $6.24 / €5.74
Mad Max for £3.99 / $4.99 / €4.99
Mortal Kombat XL for £7.49 / $9.99 / €9.99
Warhammer: End Times Vermintide for £11.55 / $15.29 / €13.59
Clustertruck for £3.62 / $4.94 / €4.94
Superhot for £10.79 / $14.99 / €13.79
Dead Cells for £11.89 / $14.44 / €14.44
The Flame in the Flood for £5.99 / $5.99 / €5.99
Red Hot Sale from Bundle Stars – 5% extra off using code RED5
UK Deals
This week, Amazon confirmed that its annual mid-year day of discounts Prime Day is set to take place on Tuesday 11th July. Well, technically it starts at 6pm July 10th because Amazon apparently believes days are 30 hours long. Before all the madness with actual deals on products happens, though, the site is offering you the chance to save £20 on a year's Amazon Prime, bringing the cost of a membership down to £59. That offer is live now and expires July 3rd.
Amazon Prime yearly membership for £59 from Amazon UK
In case you missed the price drop kicking off last week, you can still pick up a Steam Link for its lowest ever price of £11.99 at GAME. This one is due to finish in the coming week or two and is obviously while stock lasts, so get in there while you can. The Steam Controller has also retained its reduced price for another week and game will give you free shipping on both of these, making them cheaper than buying directly through Steam.
In the UK, you can pick up either of this from GAME
Regarded by many as one of the best wireless mice available to buy right now, the Logitech MX Master wireless mouse is currently reduced down to £47.99 at Amazon UK, from its regular £80 price.
Logitech MX Master Wireless Mouse for £47.99 from Amazon UK
Hey, remember when Mafia 3 released last year and there was like two straight weeks of fantastic glitch gifs? Good times. Anyway, for one reason or another, GAME is slashing the price of the big-box Mafia 3 Collector's Edition that came with the game's soundtrack on vinyl along with a bunch of other trinkets. It's down to £37.99 on all formats.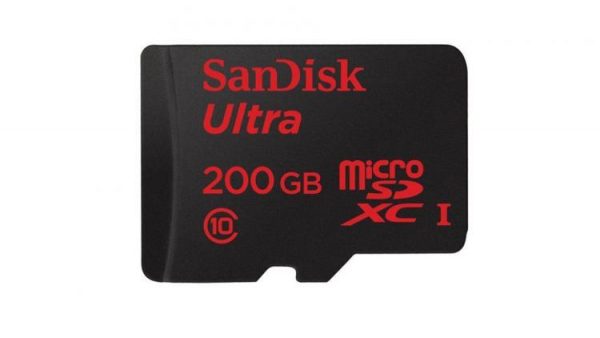 For a limited time, you can head over to eBay and pick up a massive 200GB MicroSD card for only £54. That's a SanDisk Ultra 200GB MicroSD card specifically, which works with Nintendo Switch consoles if you fancy expanding your storage there. For context, a 128GB MicroSD card normally costs around £45, so this is a whole lot more space for not that much more money.
SanDisk Ultra 200GB MicroSD card for £53.99 from eBay
This week, Currys is offering £20 off a selected range of Xbox One bundles, bringing most of them down to under £200 with free shipping. Most notably, you can pick up an Xbox One S 500GB with Forza Horizon 3 and an extra controller (in white, blue or red) for £199.99 using code XBOX20 at checkout.
£20 off selected Xbox One bundles using code XBOX20 from Currys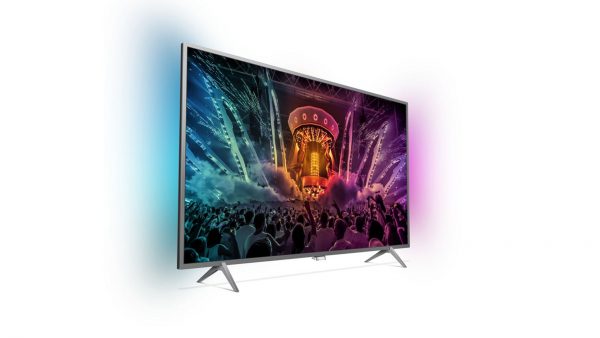 Argos is offering some big discounts on a range of 4K TVs at the moment. One of those discounts is on this Philips 55-inch HDR-enabled 4K TV with Ambilight technology, bringing it down to £499 for a limited time. Better still, you can enter the code TVS10 at checkout to take another £50 off the cost.
Philips 55PUS6401 55-inch 4K TV with Ambilight for £449 using code TVS10 from Argos
US Deals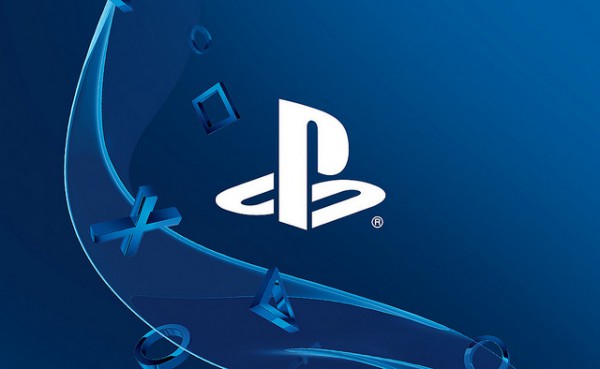 Green Man Gaming is offering a 10% discount on a wide range of PlayStation 4 games right now when you use the code 10OFFPS4 at checkout. Better still, the site is offering the same 10% discount on PSN Credit, meaning you can load up on credit on the cheap and buy digital games while they're in Sony's current PS Plus sale.
Unfortunately, due to licensing issues, this offer is only available in the US.
PlayStation Games on sale with 10% off using code 10OFFPS4 from Green Man Gaming
If you're the type of person who likes to wear your fandom quite literally on your sleeve, you can head over to Hot Topic's website this week while the company is taking 20% off a selected range of gaming related merch. Everything from backpacks to hoodies is here so if any of that sounds like your kind of thing, head on over and check it out.
20% off gaming clothing and merchandise from Hot Topic
Over at eBay, you can currently pick up $50 of Nintendo eShop credit for use with 3DS, Wii U or Switch for $45. Instant delivery, too, so you won't be waiting around for a card to show up in the mail.
$50 Nintendo eShop credit for $45 from eBay
With that, we're done for another week. Keep in mind that deals, prices and availability can change at the drop of a hat, so apologies if you miss out on something you wanted. I'll be over at Jelly Deals, scouring the world wide web for more deals. Feel free to visit, or follow us on Twitter and give us a like on Facebook.
---
Did you know that Jelly Deals has launched a newsletter? It lets us bring the best deals directly to you each day. Subscribe here, if that seems like your kind of thing.