This week's best gaming deals: Super Mario Odyssey, Wolfenstein II: New Colossus, Rocket League, and more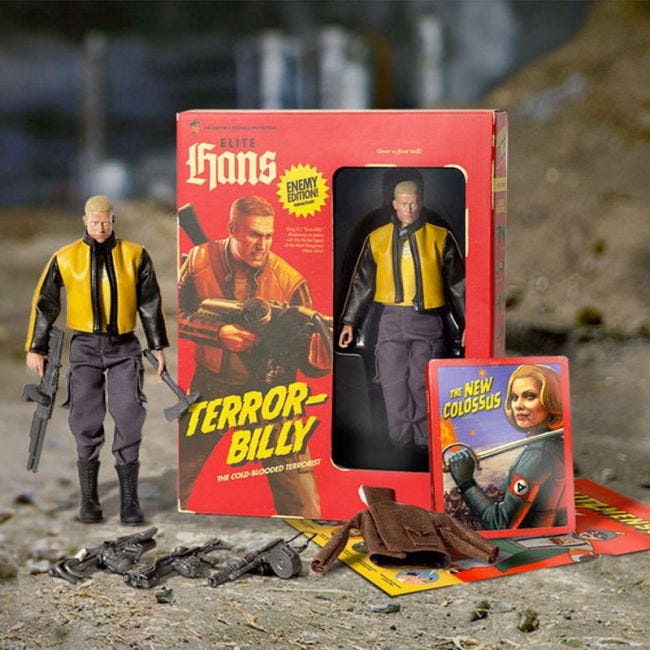 As usual, we've got deals that'll work in the UK, deals that'll work in the US and some deals that will work in both the UK and US, as well as presumably many other places. Let's get started.
Humble is upping the ante when it comes to its Monthly subscription service. Previously, a Humble Monthly subscription would get you a stack of Steam keys at the end of each month with a big headliner game up for grabs at the start of each month. Now, the same $12 / £10 service will get you that along with the Humble Trove - a new ever-growing vault of DRM-free games that Humble Monthly members can get. Here's what you can get in the Trove right now:
Dustforce DX

Volgarr The Viking

Starseed Pilgrim

Strike Suit Zero

Cat Girl Without Salad

Trine Enhanced Edition

Shelter

DISC ROOM

Copoka

Elaphant in the Room

Gunmetal Arcadia Zero

Spoolside

Keyboard Sports

Yojimbro

Kimmy

Oh, Deer!

Uurnog

Jawns

A2Be
Most likely, you will have heard of a few of those while the majority are indies and Humble Originals that you may not have given a chance without getting free access to, which is neat.
Humble Trove for $12 / £10 with Humble Monthly subscription
GOG's Summer Sale has been running for a couple of weeks at this point and shows no signs of slowing down anytime soon. In fact, the site has updated the offer in the last few days and now, you'll get a free copy of Alan Wake's American Nightmare when you spend $10 or more during the Summer Sale. If you've already spent $10, your library should be updated to include a free copy of the game. That's on top of the free copy of Rebel Galaxy you get for making your first purchase, too. On top of all that, this weekend you'll get a free bonus copy of Fantasy General for free when you purchase anything, too!
As a reminder, here are some highlights from the sale:
The Witcher 3: Game of the Year for £17.49 / $22.56

Swat 4 for £4.79 / $6.18

Vampire The Masquerade Bloodlines for £3.89 / $4.99

Stardew Valley for £7.39 / $9.44

Owlboy for £12.99 / $16.66

Firewatch for £6.79 / $8.68

Obduction for £15.99 / $20.59
The Summer Sale is due to finish on June 20th.
Alan Wake's American Nightmare for free with purchase of $10 or more from GOG's Summer Sale
Now that E3 is coming to a close, there's a limited amount of time less to take advantage of Ubisoft's own 'Crazy E3 Sale' (their name, not mine) which features some fairly notably discounts of up to 75% across the store. That includes things like The Division, which is down to £13.60, Ghost Recon Wildlands for £26.79, Watch Dogs 2 for £19.25, and more.
Ubisoft's Crazy E3 Sale from Ubisoft Store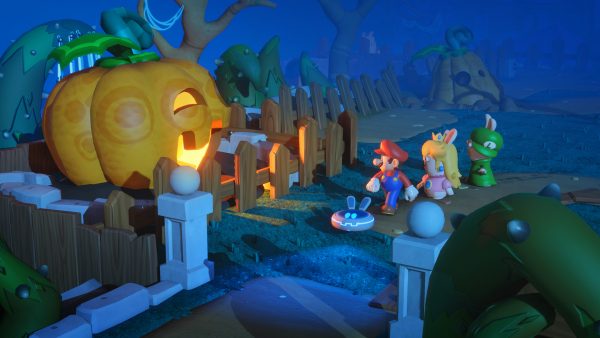 As we mentioned previously on Jelly Deals, right now you can cash in 100 Uplay points (the kind you earn by completing in-game objectives in Ubisoft games) and get a 20% off voucher that can be used on anything in the Ubisoft Store. That includes the upcoming Mario + Rabbids Kingdom Battle game, making it the cheapest way to get that game, as well as Far Cry 5, Assassin's Creed Origins and more.
In order to get your voucher, you'll need to head over to this site and log in with your Uplay account, hit the big button to cash in 100 Uplay points and copy the voucher code you'll receive into the checkout of your Ubisoft store purchase, which will get you your discount.
20% off in the Ubisoft Store with 100 Uplay points
Over at Humble this week, you can get some of Team17's finest games with up to 90% off as part of the Team17 sale. That means titles like Overcooked, Worms WMD, Yooka-Laylee and Dangerous Golf are all up for grabs with some nice discounts.
Some highlights from the range:

Overcooked for £6.49 / $8.49 / €7.99

Yooka-Laylee for £26.24 / $29.99 / €29.99

The Escapists Humble Deluxe Edition for £4.41 / $6.11 / €5.09

Dangerous Golf for £3.74 / $4.99 / €4.99

Worms WMD for £9.99 / $14.99 / €14.99
Up to 90% off Team17 games from Humble Store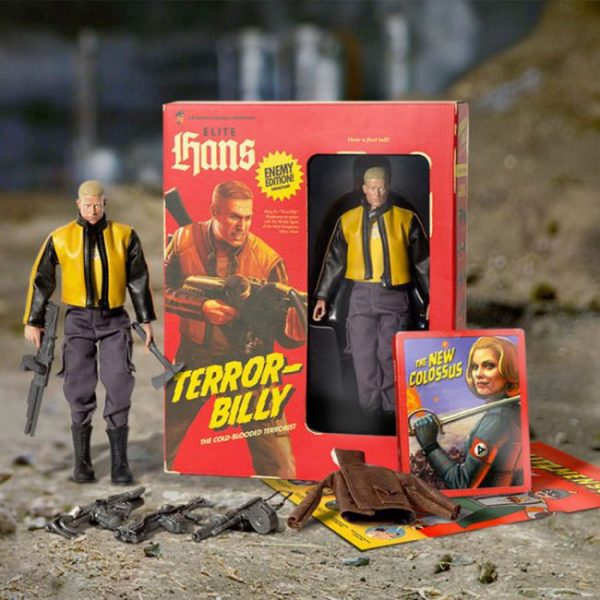 One of the highlights of this year's E3, for me at least, was the official unveiling of Wolfenstein: The New Colossus. If the eight-minute-plus trailer wasn't enough to get you into this game, then perhaps the 60s-throwback Collector's Edition will. Featuring an Action Man-esque figure of BJ Blazkowicz among other trinkets, this thing is in limited stock and up for pre-orders already, for those interested. It'll cost you £89.99 in the UK and $99.99 in the US.
If you're in the UK, you can head over to GAME to get yourself a pre-order on this edition, where it'll cost you £89.99.

Over in the US, you can pick up a copy of the game on all three formats from GameStop US.

UK Deals
You may have missed this one in all the E3 excitement but not only is Super Mario Odyssey confirmed for release on October 27th this year, but if you feel like pre-ordering the game directly through Nintendo's UK site, you'll get a wearable replica of Cappy the hat for your troubles, too. The boxed game and cap together will cost you £49.99.
Super Mario Odyssey with Cappy replica for £49.99 from Nintendo UK
If you'd rather forgo the marginally unsettling sentient hat altogether, you can pre-order the game on its own cheapest over at ShopTo right now, where it will cost you £42.85.
Super Mario Odyssey for £42.85 from ShopTo
If you have somehow made it all the way until now, halfway into 2017, without owning Rocket League or you just fancy picking it up on Xbox One in addition to all those other formats you own it on, this one is for you. You can get a free copy of Rocket League on Xbox One right now when you pick up a 3-month Xbox Live Gold membership for £14.99.
Free Rocket League on Xbox One with 3 Months Xbox Live Gold for £14.99 from Amazon UK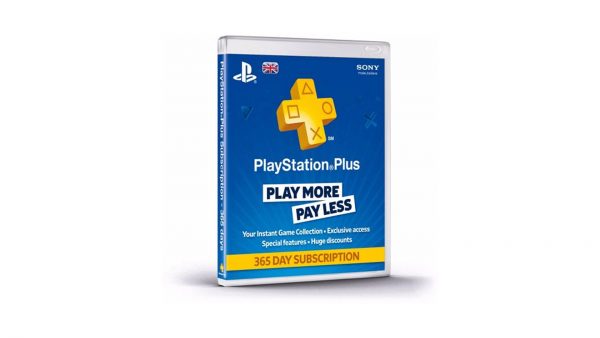 If you're on the Sony side of the divide, you can save some cash on PlayStation Plus this week, too. ShopTo is currently offering a 12 month PlayStation Plus subscription for only £27.85. That's only for a limited time, however, you get in there quick.
12-Month PlayStation Plus subscription for £27.85 from ShopTo
GAME is having itself a bit of a sale on some PC accessories this week, with discounts on a range of headsets, keyboards, gaming mice and controllers from companies like Razer, SteelSeries, and the dearly departed Mad Catz. Some highlights:

SteelSeries Siberia 800 gaming headset for £129.99

Mad Catz RAT 4 Optical Gaming Mouse for £25

SteelSeries Rival 300 – CS:GO Fade Edition gaming mouse for £39.99

Tritton ARK 100 Stereo Headset for Xbox One for £35

Logitech G410 Keyboard with Tom Clancy's: The Division (Download) on PC for £49.99
If you can see yourself picking up a copy of Splatoon 2 when it launches in about a month's time, know that you can pre-order a copy at the cheapest price around over at SimplyGames, where entering the imaginative code SPLATOON5OFF during checkout will knock a fiver off the price, bringing the cost down to £39.85 for a limited time.
Splatoon 2 for £39.85 using code SPLATOON5OFF from SimplyGames
Oh, hey. Knack is back. That's a thing. The new Knack is due out on September 5th and has already seen a bit of a discount from ShopTo, where it's available to order for £24.85.
Knack 2 on PS4 for £24.85 from ShopTo
Now that we've gotten all that Xbox One X business out in the open, there is at least a small chance you've begun considering a purchase of a 4K television. If that's the case, you can check out Argos' site where you can grab this 58-inch LG 4K LED Smart TV with £73 off when you enter the code TVSAVE at checkout. That brings the price down to £566.10 which, while still not cheap, isn't a bad price for a 4K set of that size.
LG 58UH635V 58-inch 4K Smart TV for £566.10 using code TVSAVE from Argos
I'll be honest, while I know a minimal amount about this Harman Kardon SoundSticks III 2.1 PC speaker set, they have received a startling amount of positive reviews and praise from the realms of the internet. The set is currently down from £110 to £63 and available for Click and Collect from Currys stores, if you fancy it.
Harman Kardon SoundSticks III 2.1 PC Speakers for £62.97 from Currys
US Deals
For some reason, ThinkGeek is currently celebrating the 30th anniversary of the movie Predator by putting a whole stack of mostly unrelated merchandise and gifts on sale with up to 60% off. Sure, why not. That does mean, however, that you can pick up things like a Nuka Cola mini fridge, Klingon Monopoly, a wearable Mega Man helmet and other collectibles with some nice discounts. This sale ends June 19th.
Up to 60% off merch from ThinkGeek
Over at the US Nintendo eShop, you can grab a bunch of downloadable titles for 3DS and Wii U with up to 50% off. That includes big titles like Super Smash Bros, classics like Super Mario Galaxy and indies like Boy Boy. This ends on June 20th.
Nintendo E3 2017 sale on digital titles for 3DS and Wii U from Nintendo eShop
With that, we're done for another week. Keep in mind that deals, prices and availability can change at the drop of a hat, so apologies if you miss out on something you wanted. I'll be over at Jelly Deals, scouring the world wide web for more deals. Feel free to visit, or follow us on Twitter and give us a like on Facebook.
Did you know that Jelly Deals has launched a newsletter? It lets us bring the best deals directly to you each day. Subscribe here, if that seems like your kind of thing.