This week's best gaming deals: PSVR discounts, Yakuza 6, Xbox Live bargains, and more
One week after Prime Day 2018 you might be thinking that all the deals are dried up. How wrong you'd be, though, as we've got another batch of this week's best gaming deals to check out right here and now.
As usual, we've got deals that'll work in the UK, deals that'll work in the US and some deals that will work in both the UK and US, as well as presumably many other places. Let's get started.
UK & US Deals
As a part of the Xbox Ultimate Game Sale, you can currently get a 12-month Xbox Live Gold membership for £26.50 / $39.99. That'll get you online multiplayer, as well as the monthly bonus Games with Gold and yes, codes do stack.
12-month Xbox Live Gold membership for £26.50 / $39.99 from Xbox Live
In addition, there's a whole batch of games with discounts up for grabs, including some of the following.
Meanwhile, on the PlayStation side of things, the Summer Sale promotion is now on with a reported up to 60 per cent off a variety of titles. PS Plus subscribers will get an extra discount on top of the already-discounted price, too. Here's a few of the highlights:
No Man's Sky for £14.99
Grand Theft Auto 5 for £15.99
Assassin's Creed Origins for £24.99
Nioh Complete Edition for £19.99
Horizon Zero Dawn Complete Edition for £20.49
The Witcher 3 Game of the Year Edition for £15.99
Shadow of the Colossus for £12.99
Tekken 7 for £19.99
Summer Sale from PlayStation Store
No Man's Sky, fresh off this week's NEXT update, is down to £20 / $30 at Humble right now, where buying a copy will also contribute to charity. If, like me, you can feel the lure of the game pulling you in with every shot of its shiny new iteration you see, now's probably a good time to jump in.
No Man's Sky on PC (Steam) for £19.99 / $29.99 from Humble Store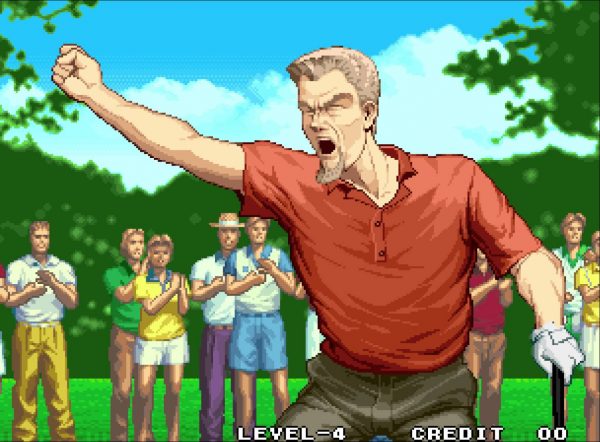 Neo Turf Masters, arguably one of the finest golf games to have graced our screens since its original NeoGeo release, is available on mobile devices now and you can pick up this tiny masterpiece for under £1.50 / $1 right now, which you absolutely should.
Neo Turf Masters on iOS for 99p / 99c from Apple Store
Neo Turf Masters on Android for £1.39 / $1.49 from Google Play
One of Humble's recent offerings that's not specifically about the games themselves, the Software Sale features a batch of game-making software with discounts of up to 90 per cent off. This includes everything from RPG Maker MV and GameMaker Studio 2 to the slightly creepy FaceRig.
Up to 90% off Software Sale from Humble Store
In this month's Humble Monthly line-up, dropping £10 / $12 will get you copies of A Hat in Time, The Escapists and Conan Exiles, alongside a stack of extra games that will head your way once the month is done.
The Escapists, A Hat in Time and Conan Exiles for £10 / $12 from Humble Monthly
UK Deals
Nvidia, along with a few selected retail partners, are offering up a bargain bundle at the moment consisting of one of the Geforce 10-series graphics cards as well as a Kingston SSD, knocking around 15 per cent off the price of buying these things separately.
Sonic Mania Plus is the newest, shiniest and most feature-full version of last year's surprisingly great 2D Sonic game. It's also down to £20 on Xbox One and PS4 and £24 on Nintendo Switch this week, as a part of TheGameCollection's summer sale.
Sonic Mania Plus on Xbox One for £19.95 from TheGameCollection
Sonic Mania Plus on PS4 for £19.95 from TheGameCollection
Sonic Mania Plus on Nintendo Switch for £23.95 from TheGameCollection
Upgrade your PC rig from 'that's a bit of a beast' to 'do you really need all that' with a very fancy 28-inch 4K gaming monitor, featuring FreeSync and a 1 ms response time, all while it's discounted down to £347.99 for a limited time.
ASUS MG28Uq 4K gaming monitor with FreeSync for £347.99 from Amazon UK
I've lost count of how many times Nier Automata has been discounted and found its way into one of these articles, so just know that it's down to £16.49 on PS4 again and that it's quite good.
Nier Automata on PS4 for £16.49 from Amazon UK
While Nintendo's official Switch Pro Controller maintains its £50-and-above price point steadily, you can instead opt to try out one of the officially-licensed Hori wired variation, which is on sale right now for £17.99.
Hori Wired Pro Controller for Nintendo Switch for £17.99 from Amazon UK
Currys PC World is currently offering £250 off the regular price of this 50-inch LG 4K HDR10-enabled TV, bringing its price down to £499 for a limited time.
LG 50-inch HDR10-enabled 4K LED TV for £499 from Currys PC World
Nintendo's official UK Store is having itself a bit of a summer promotion at the moment, offering a variety of limited-time offers including free next-day delivery when you buy a Switch or 3DS, bundles of a New Nintendo 2DS XL along with two games and a case for £150, and more.
Play Together This Summer promotion from Nintendo UK Store
While this bundle was initially made available as part of last week's Amazon Prime Day festivities, you can still pick it up for a limited time, as long as stock holds out. The bundle consists of an Xbox One S 1TB Minecraft bundle along with Sea of Thieves, Forza Horizon 3, a vertical stand and a Minecraft Creeper controller.
Xbox One S 1TB Minecraft bundle with Forza Horizon 3, Sea of Thieves, vertical stand and Creeper Controller for £319.99 from Amazon UK
US Deals
One of the cheaper LG 4K sets available at the moment, this 55-inch 4K LED model from this year is currently discounted down to $544.40 while stock lasts and features LG's newer ThinQ AI system, too.
LG 55-inch 4K Ultra HD LED TV for $544.50 from Amazon US
Despite being just under two months old at the time of writing and a bit of a diamond in the rough of the ever-increasing Switch game library, Sushi Striker: The Way of the Sushido is discounted down to under $35 this week over at Amazon.
Sushi Striker on Switch for $34.47 from Amazon US
Another week, another Yakuza deal. This time around, it's the Essence of Art edition on PS4 seeing a discount. This version is available for $39.99 right now and will get you the game along with its launch-exclusive artbook.
Yakuza 6 Essence of Art Edition on PS4 for $39.99 from Amazon US
If you feel like picking yourself up a PSVR headset now that there's a decent catalogue of games available for the system, you can grab a PSVR headset along with a PS4 camera and a copy of Doom VFR this week for $209.99.
PlayStation VR with PS4 Camera and Doom VFR for $209.99 from NewEgg via eBay
Currently, over at Amazon US, you can pick up a six-core AMD Ryzen 5 2600 processor along with a Wraith Spire cooler for $169.99. Alternatively, you can opt for the 1600 model for $149.99.
AMD Ryzen 5 2600 processor with Wraith Spire cooler for $149.99 from Amazon US
With that, we're done for another week. Keep in mind that deals, prices and availability can change at the drop of a hat, so apologies if you miss out on something you wanted. I'll be over at Jelly Deals, scouring the world wide web for more deals. Feel free to visit, or follow us on Twitter and give us a like on Facebook.
Did you know that Jelly Deals has a newsletter? It lets us bring the best deals directly to you each day. Subscribe here, if that seems like your kind of thing.