This week's best gaming deals: Humble Bundles, PUBG, Bluetooth SNES controllers, and more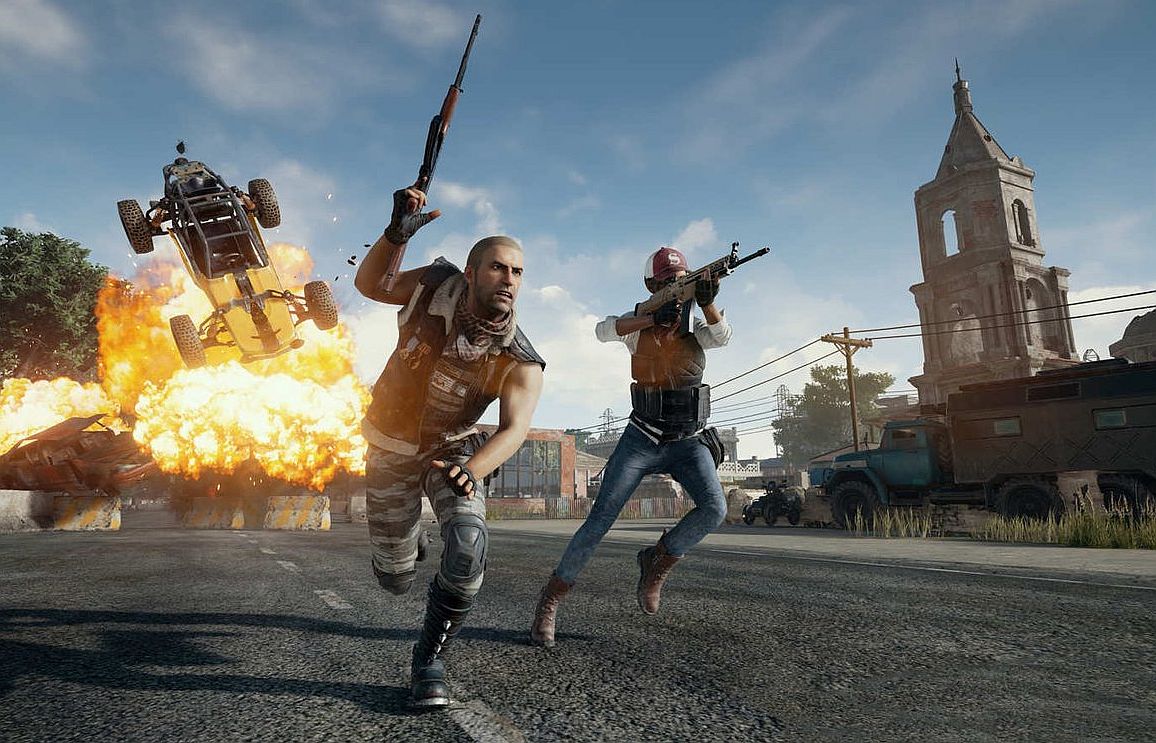 Welcome back for another quick look at the very best gaming and tech deals of the week. I'm over at EGX right this very moment, finding solace in a quiet corner of the show floor and writing this out. My time may be short, so let's get right to the deals.
As usual, we've got deals that'll work in the UK, deals that'll work in the US and some deals that will work in both the UK and US, as well as presumably many other places. Let's get started.
UK & US Deals
Humble is back yet again with another bundle of games that aim to make you smile wide, and play often. This latest batch offers up a grouping of games that are all currently listed with 'Very Positive' or above Steam ratings.
Here are the games up for grabs:

Pay what you want
RIVE: Wreck, Hack, Die, Retry
Neon Chrome
Dungeon Souls
Pay more than the average
Middle-earth: Shadow of Mordor Game of the Year Edition
Ultimate Chicken Horse
Oxenfree
Pay $10 (£7.40) or more
Death Road to Canada
Beat Cop
Pay $80 (£59.22) or more
Middle-earth: Shadow of War
Shadow of War T-Shirt
Pay what you want for the Humble Very Positive Bundle 2
8Bitdo, a company best known for its Nintendo-inspired line of wireless Bluetooth controllers for PC, iOS and Android are back with something even fancier. The SF30 Pro is modeled after a SNES controller and designed with the Nintendo Switch in mind. These pads hook up seamlessly to any Switch, PC, Mac, or mobile and feature rumble, motion controls, screenshot and home buttons as well as a rad design. They're available to pre-order right now and due to launch in December.
Bring back Jet Set Radio, that's what I say. Well, that's what I say on a near weekly basis at least. In the meantime, you may want to settle for this collectable figurine of main character Beat, seen here in all his blocky goodness. These things are up for pre-order for a limited time and set for release at the end of the year.
Beat from Jet Set Radio figure for £45.33 / $59.99 from Play-Asia
If the colourful and bombastic nature of Jet Set Radio isn't quite your speed, perhaps you'd like to invest in one of these ultra gothic Bloodborne Hunter figurines, which are also up for a limited-time-only pre-order. Once these are gone, they are gone, though, so keep that in mind.
Bloodborne Hunter Figma Figure (Pre-orders close October 17th) for £52.88 / $69.99 from Play-Asia
As you may have spotted earlier in the week, pre-orders of the standard (thus, non-Scorpio branded) edition of the Xbox One X are now live. If you'd like to secure your console for launch, you can do just that over at Amazon in the UK or US right now.
Xbox One X 1TB console for £449.99 from Amazon UK
Xbox One X 1TB console with Forza 7 for £491.98 from Amazon UK
Xbox One X 1TB console for $499.99 from Amazon US
These Monster Hunter amiibo are (so far) only available in Japan but given that there are no strict region restrictions to amiibo and the fact that Play-Asia has them listed as this week's featured sale item, you may want to add them to your collection. A trio of Monster Hunter amiibo will cost you £7.55 / $9.99 each for a limited time.
Monster Hunter amiibo for £7.55 / $9.99 from Play-Asia
Phantom Halls has been available in Early Access for a while but this past week, something incredible happened. Phantom Halls got some free DLC. Not only that but officially licensed Evil Dead 2 free DLC at that. To celebrate Ash Williams and the gang getting in on the action, you can pick the game up at half price this weekend, which is extra nice.
Phantom Halls (with free Evil Dead DLC) on PC for £3.33 / $4.49 from Steam
Stardock is having a big ol' sale over on Steam right now, lasting until the end of September 25th, to be precise. There's up to 75% off various titles from the publisher including Galactic Civilizations III, Offworld Trading Company, Sins of a Solar Empire, and more. If you like your games intense and mostly set in space, this range isn't one to miss out on.
Up to 75% off Stardock games from Steam
UK Deals
Not only are the folks from Insert Coin over at EGX right this very moment, showing off their wares, but they were also nice enough to offer up a 20% off voucher for use this weekend. Head to the main site and enter the code 20EGX17 during checkout to take 20% off your purchase.
20% off everything with code 20EGX17 from Insert Coin Clothing
US Deals
If you'd like to pick up the small, obscure and rarely talked about indie game that is PlayerUnknown's Battlegrounds with a rare discount, you can get 11% off the asking price by heading to NewEgg this week and entering the code EMCRKBK52 during checkout.
PlayerUnknown's Battlegrounds on PC (Steam) for $26.49 using code EMCRKBK52 from NewEgg
Yoji Shinkawa is best known for his work as an artist and character designer on the Metal Gear Solid series. His style is so distinct that when Left Alive was unveiled earlier this week, it was clear as day that Shinkawa was involved. To celebrate that art style, you can now pre-order a massive, 800-page hardcover book detailing the Art of Metal Gear Solid from the PS1 through to the PS3, billed as a perfect companion to the already-released artbook for Metal Gear Solid V.
The Art of Metal Gear Solid I-IV for $79.99 from Amazon US
With that, we're done for another week. Keep in mind that deals, prices and availability can change at the drop of a hat, so apologies if you miss out on something you wanted. I'll be over at Jelly Deals, scouring the world wide web for more deals. Feel free to visit, or follow us on Twitter and give us a like on Facebook.
Did you know that Jelly Deals has a newsletter? It lets us bring the best deals directly to you each day. Subscribe here, if that seems like your kind of thing.