This week's best game deals: Humble Bundles, The Last Guardian, Zero Time Dilemma, and more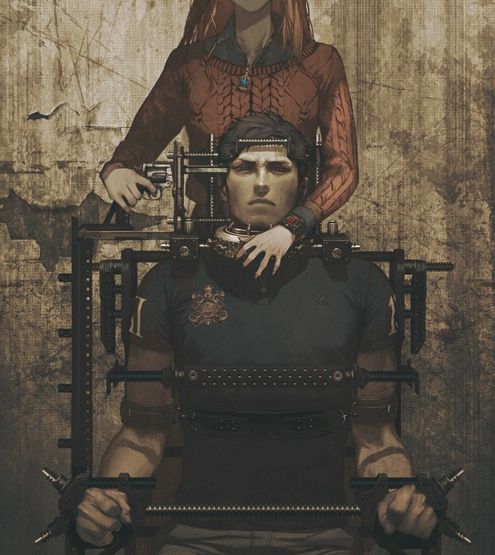 It's time once again to take a look at the best deals of the past week from the world of gaming and tech and other assorted bits. This week brings us a whole bunch of PC download deals as well as some rather nice deals on 4K TVs and SSDs. Come see our top picks.
As usual, we've got a whole new batch of stuff to check out this week, so without further ado, let's get to it. As is the norm, we've got deals that'll work in the UK, deals that'll work in the US and some deals that will work in both the UK and US, as well as presumably many other places.
UK & US Deals
We're only a few weeks into 2017 but the folks over at Humble Bundle have really gone into overdrive with the amount of ridiculously good bundles, offers and discounts they're offering. Humble has even gone to the extent of gathering up all the best games that featured in bundles through 2016 and made a brand new bundle just for them. The 'Best of 2016' bundle lets you get your hands on up to seven of the best games from previous bundles.
Pay what you want
Else Heart.Break()
Evoland 2
Victor Vran

Pay more than the average
Rust (Early Access)
Shadowrun: Hong Kong – Extended Edition
Stronghold Crusader 2
Pay $10 (around £8.12)
Homeworld Remastered Collection
Humble 'Best of 2016' Bundle on PC (Steam) from Humble Bundle
Humble didn't stop there, though, oh no. If you happen to subscribe to the site's 'Humble Monthly' service, you already know that this month's big-deal game that you'll get for your money is a copy of XCOM 2. If you don't already subscribe, this means that you can get your hands on XCOM 2 for only £10 / $12 by signing up this month.
XCOM 2 on PC (Steam) for £10 / $12 with Humble Monthly
Three weeks into the year and we're onto the third GOG weekly sale, shockingly enough. This week is mostly focused on space exploration sims and strategy titles. Ashes of the Singularity, Galactic Civilizations, Offworld Trading Company and Sins of a Solar Empire are all featured, amongst others with up to 75% off for the next few days.
GOG Weekly Sale - up to 75% off
Not to be outdone, Bundle Stars is bringing back its Dollar Dash sale for a third time. If you weren't around for the previous sales, the Dollar Dash range means you can take your pick of a bunch of Steam keys to pick for just $1 - or £1, if you're in the UK because exchange rates are a cruel thing. If you want more than one game, you'll get a discount when picking up four or eight, which is also neat.
Games you can take your pick from include Lucius II, Skullgirls, Stealth Inc 2, Postal 2, Skulls of the Shogun, Super 3D Noah's Ark and more.
Bundle Stars Dollar Dash sale range (Steam)
Insomniac Games' 2D underwater action-adventure thingy was released last year and reportedly based on Irish folklore. It's pretty, to say the least, but flew under the radar of a whole lot of people upon its release last summer. If you feel like giving it a try and just happen to be an Xbox One owner you can pick it up extra cheap. Xbox Live Gold members can grab this one for £6 / $7.50 for a limited time.
Song of the Deep for £6 / $7.50 for Xbox Live Gold members from Xbox Live
Hey look, Humble is back with another discounted game that made this week's list. I told you they were taking no prisoners this year. This deal is on the infamously colourful and distinctively anime-influenced Tales of Symphonia. The PC version of this (a Steam key) can be bought right now for £3.74 / $4.99 for the next week or so.
Tales of Symphonia on PC (Steam) for £3.84 / $4.99 from Humble Bundle
ABZU is a little like Journey but instead of gorgeous desert landscapes with sunshine bouncing off each and every grain of sand, it takes place entirely underwater and tasks the player with exploring the very depths of the sea. The kind of undersea depths that house all sorts of deep-sea monsters. It's absolutely worth checking out, especially since it's currently reduced down to £4.49 / $5.99 as a Steam key.
ABZU on PC (Steam) for £4.49 / $5.99 from Humble Bundle
UK Deals
Over at Amazon UK, you can grab yourself a Uplay code for Ubisoft's stunning action adventure Child of Light on PC for only £2.99. Inspired by classic RPGs, the game utilises an active-time battle system that Final Fantasy fans will be familiar with. On top of that, the game features a stunning art style and a soundtrack to match. Plus, it'll cost you less than lunch.
Child of Light on PC (Uplay) for £2.99 from Amazon UK
I can't speak for the actual quality of this 49-inch 4K Sharp TV so take this with a grain of salt to say the least. That being said, it's a decently sized 4K Smart TV for £349.99, which in this world of PS4 Pros and upcoming Xbox Scorpios might be worth a look.
Sharp 49-inch 4K Smart TV for £349.99 from eBay
Over Christmas, The Last Guardian took a sheer-drop in price from its regular £45 price point down to £25 and proceeded to sell a whole bunch in the days just prior to Christmas Day. For whatever reason, if you missed out on that deal, ShopTo is currently discounting the game back down to £24.85, so consider this your second shot at grabbing a copy and seeing the big bat/rat/wolf/dog/cat thing for yourself.
The Last Guardian for £24.85 from ShopTo
Solid state drives (SSDs to the cool kids) are the more advanced cousins of regular hard drives, delivering much faster speeds at what are normally premium prices. So being able to grab a 480GB SSD SATA III drive for just over £95 isn't something to shake a stick at. It's currently up and available to order at Amazon UK.
Transcend 480GB SSD SATA III drive for £95.42 from Amazon UK
US Deals
If you like your Drakes to be a little less 'Hotline Bling' and a little more 'Tomb Raider with a guy', you may want to check out the final entry into the Uncharted franchise, Uncharted 4: A Thief's End, which is currently discounted over at Amazon US, down to $34.99 for a limited time.
Uncharted 4: A Thief's End for $34.99 from Amazon US
Fallout is one of the gaming franchises that has managed to permeate popular culture simply due to the sheer amount of merchandise produced for it. If you haven't grown tired of the mass of Fallout branded gear out there, you may want to pick up this official Fallout tin lunch box while it's discounted at GameStop US. It's $7.97 right now, although if you want to pick up a pair, it'll only cost you $11.95 for the two.
Fallout tin lunch box for $7.97 or 2 for $11.95 from GameStop US
There are few games out there that are quite as bizarre and distinctive as the games in the Zero Escape franchise. The mostly-handheld series combines equal parts of visual novel with puzzle solving and Japanese soap-opera to create something of a cult classic among a lot of gaming communities. The PS Vita version of the latest title in the series, Zero Time Dilemma, is on offer at the moment for $25.21, although this price has been shifting between $24 and $27 for the past few days so your mileage may vary.
Zero Time Dilemma on PS Vita for $25.21 from Amazon US
---
With that, we're done for another week. Keep in mind that deals, prices and availability can change at the drop of a hat, so apologies if you miss out on something you wanted. I'll be over at Jelly Deals, scouring the world wide web for more deals. Feel free to visit, or follow us on Twitter and give us a like on Facebook.