This week's best game deals: FIFA 17, Gears of War 4, cheap Steam games, and more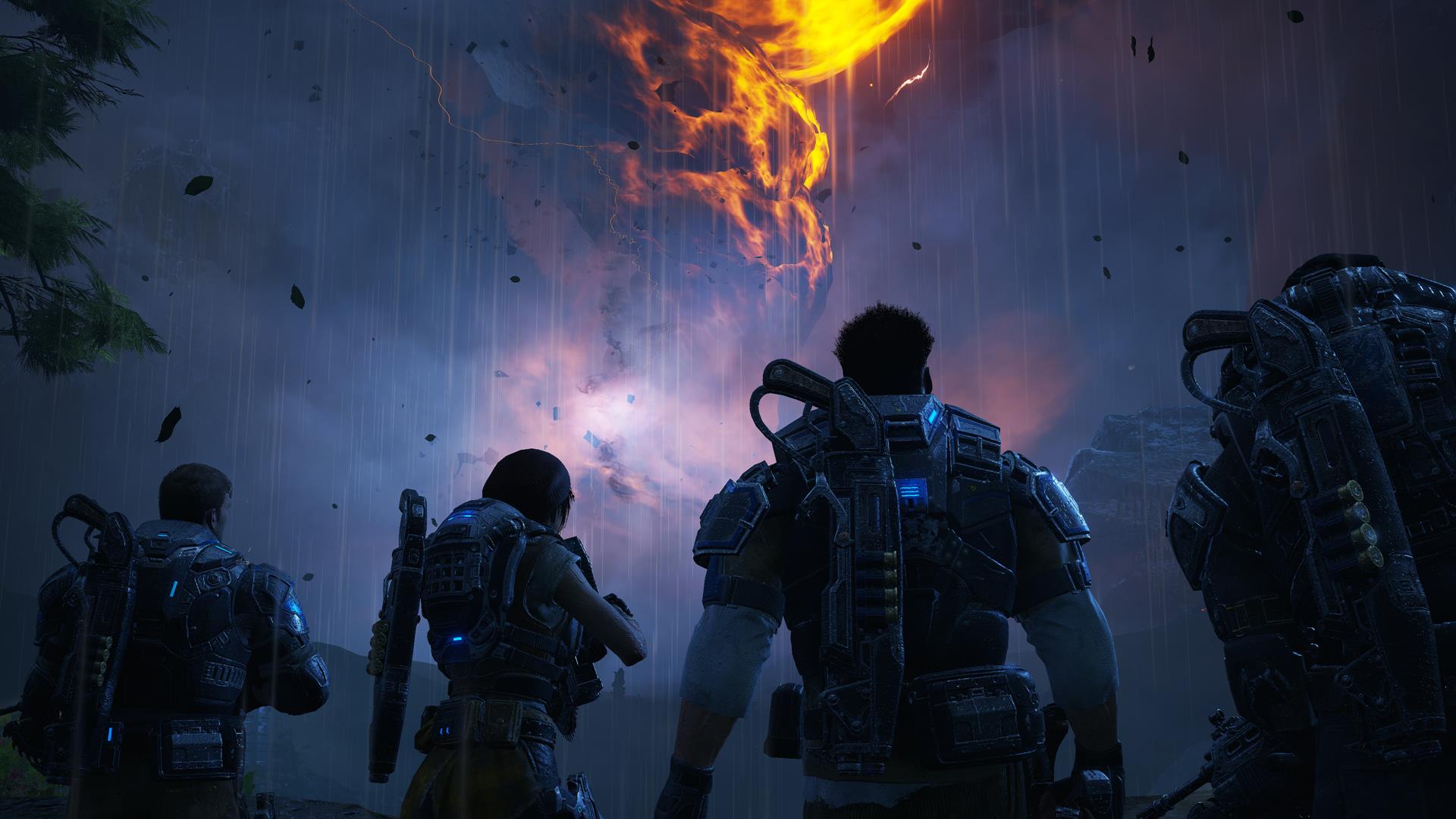 Halloween weekend, the perfect time to lock yourself away and dive into a bunch of video games, right? With that in mind, let's take a look at the past week's best gaming deals.
Halloween is a time for orange decorations, horror movies, scary video games, one or more drunken late nights with friends and/or an excuse to gorge on candy. That is, if you're not hopelessly lost in a game of Skyrim: Special Edition. How is it that one of the most exciting releases of this month is a new coat of paint on a game that came out five years ago, anyway? Besides the fact that it's still, to this day, one of the biggest and most encapsulating fantasy RPG games ever made.
Whatever you're up to this weekend, we've got a bunch of new deals to go through, so let's take a look at them, right here and right now.
We've got deals that'll work in the UK, deals that'll work in the US and some deals that will work in both the UK and US, as well as presumably many other places. Let's get started, shall we.
UK & US Deals
Her Story is a unique mystery adventure game that tasks the player with seeking out, viewing and piecing together fragments of old police interrogation video files in order to uncover the truth behind a crime that happened two decades prior. The game was so well received at the time it launched and went on to win a video game BAFTA for its troubles. You can grab the mobile versions of this game on iOS and Android while they're on sale right now, from £2.29 / $2.99.
Her Story on iOS for £2.29 / $2.99 from Apple Store
Her Story on Android for £2.89 / $3.51 from Google Play
It's almost time to be thinking about 2016's Game of the Year, but not too late for another game to be in the running. One such game is, of course, Farming Simulator 17. This one was actually only released this week but has already found its way down to £23.99 / $26.24 at GamersGate.
Farming Simulator 17 on PC for £23.99 / $26.24 from GamersGate
Bundle Stars is having itself a 'Dollar Dash' promotion, which means that you can choose one of a selection of Steam games to pick up for just $1. Of course, if you don't spend money in dollars, you can also spend £1 and get the same deal, which is a slightly questionable exchange rate. But hey, it's still a lot cheaper than going through Steam. Pay more and you can bundle up a group of games, up to £4.89 / $5 for seven games.
Bundle Stars Dollar Dash Sale - Steam keys from £1 / $1
It's almost Halloween, which means it's probably time to turn off all the lights, hunker down with a good horror game and give yourself nightmares. Outlast is probably one of the better games to do this with, which is convenient since it's on sale on Xbox One right now. For £5 / $6.25, you'll get the original game as well as the Whistleblower DLC.
Outlast with Whistleblower DLC on Xbox One for £5 / $6.25 from Microsoft Store
Remember Ubisoft's surprise hit about a little red robot who just wants to go places? Grow Home seemingly came out of nowhere at the time and caught the attention of a lot of people, with good reason. Its sequel, Grow Up is similarly based around the BUD, the Botanical Utility Droid, and features even more weird climby puzzle platforming. It's down to £3.99 / $4.88 at the moment, at GamesPlanet.
Grow Up on PC for £3.99 / $4.88 from GamesPlanet
These days, it's not all that hard to pick up a cheap copy of Middle-earth: Shadow of Mordor, but over at Bundle Stars right now you can drop £5.59 (or $6.99 in dollars) and not only get the base game, but all eighteen DLC add-ons to go along with it. After that, you can spend all the time you want being the murderer of Mordor.
Middle-earth: Shadow of Mordor with eighteen DLC add-ons on PC for £5.59 / $6.99 from Bundle Stars
US Deals
With Ashes of Ariandel released this week for Dark Souls 3, it might be time to go back to where it all started (not counting Demon's Souls, that is). Dark Souls: Prepare to Die edition is down to $4.99 as a PC download over at GameStop US right now, which is a small price to pay for the amount of sheer rage you'll get from actually playing the game.
Dark Souls: Prepare to Die Edition on PC for $4.99 from GameStop US
Bethesda may have made the news this week for other reasons, but before all of that business came to be, the bombshell they were most known for dropping was Fallout 4's surprise announcement last year. The game's been out for almost a year now, with a full set of downloadable add-ons now available. You can grab a PC copy of the game for $19.99 or a console version for $24.99 at Amazon right now.
Fallout 4 on PC for $19.99 from Amazon US
Fallout 4 on Xbox One for $24.99 from Amazon US
Fallout 4 on PS4 for $24.99 from Amazon US
The other Bethesda franchise that made a pretty big impact in the past year, id Software's rekindling of the Doom franchise, is down to $24.99 on Xbox One and PS4 right now. If you haven't given this one a try yet and you enjoy having a whole lot of fun, you may want to pick up a copy.
DOOM on PS4 for $24.99 from Amazon US
DOOM on Xbox One for $24.99 from Amazon US
UK Deals
Making a sequel after a long gap in releases is always a risky endeavour, and you'll double the risk if that new game is not developed by the people behind the original games. However, with Gears of War 4, it seems The Coalition have put all the fears you may have had to rest when they delivered a solid next chapter in the Gears franchise. If you've delayed a desire to dig into the latest (and surprisingly great) game, you can grab an Xbox One copy from Base right now for £34.95 as part of their Halloween sale.
Gears of War 4 on Xbox One for £34.95 from Base
This year's installment of EA Sports branded football arrived last month and featured a slightly weird but kind of amazing story mode on top of all the other football related shenanigans. The Deluxe Edition, which is apparently jam-packed with extra Ultimate Team stuff, is currently reduced on Xbox One and PS4 over at SimplyGames for a limited time.
FIFA 17 Deluxe Edition on PS4 for £44.85 from SimplyGames
FIFA 17 Deluxe Edition on Xbox One for £44.85 from SimplyGames
If all the Halloween madness has gotten you interested in seeing what all this Destiny fuss is about, you can grab a copy of Destiny: The Collection, which contains everything Destiny related released to date, on Xbox One or PS4 for £24.85 at SimplyGames at the moment.
Destiny: The Collection on PS4 for £24.85 from SimplyGames
Destiny: The Collection on Xbox One for £24.85 from SimplyGames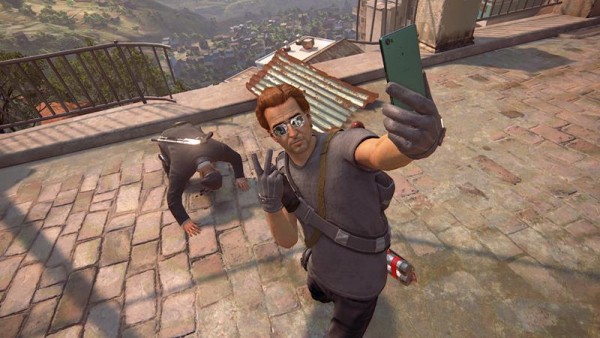 Naughty Dog's final rodeo with Nathan Drake, Uncharted 4: A Thief's End was a big, wild, globe-trotting adventure of a game that launched earlier this year to rave reviews. If you have champagne taste when it comes to video game editions, you can pick up the previously GAME exclusive Special Edition at Base right now for just under £30.
Uncharted 4: A Thief's End Special Edition for £29.95 from Base
Alright, we're done for another week. Keep in mind that deals, prices, and availability can change at the drop of a hat, so apologies if you miss out on something you wanted. I'll be over at Jelly Deals, scouring the world wide web for more deals. Feel free to visit, or follow us on Twitter and give us a like on Facebook.