This week's best game deals: cheap PC downloads, Contra action figures, Madden 17, and more
We're already making headway through the year now, given that it's somehow February, Resident Evil 7 has been out for over a week and the Nintendo Switch is a mere month away as of today. Video games are happening again, it's true. While you wait for various game releases, let's take a look at the best deals that the internet had to offer from the past week, shall we?
As is the norm, we've got deals that'll work in the UK, deals that'll work in the US and some deals that will work in both the UK and US, as well as presumably many other places.
UK & US Deals
Time for yet another Humble Bundle! This time, Humble is letting everyone have a chance to celebrate Namco with a batch of its more recent franchises, as well as a pre-order for upcoming horror title Little Nightmares, if you fancy paying enough. If nothing else, it's worth throwing some money at this one for Pac-Man 256 which is a bizarrely addictive 'endless runner' style Pac-Man game from the creators of Crossy Road.
Pay what you want
Pac-Man 256
Ace Combat: Assault Horizon
Enslaved Odyssey to the West

Pay more than the average
Warhammer 40,000: Eternal Crusade
Project CARS
Naruto Shippuden: Ultimate Ninja Storm 3 Full Burst
More games unlocked next week
Pay $15 / £12.01 or more
Tales of Zestiria
Project CARS On-Demand Pack
Pay $35 / £28.02 or more
Little Nightmares (pre-order)
Pay what you want for the Humble 'Bandai Namco Entertainment' Bundle 2 from Humble Bundle
While we're talking about Humble, you only have a very small amount of time left to sign up to Humble Monthly and grab a copy of XCOM 2 for £10 / $12 instantly. A Humble Monthly subscription will get you a new batch of games each month but you'll need to sign up today to get that XCOM 2 key, after then it'll become a different title.
XCOM 2 on PC (Steam) for £10 / $12 with Humble Monthly
Well, would you look at that. Just in time for Super Bowl weekend, you can grab a copy of Madden 17 Super Bowl Edition at an extra discount. Who would have thought. The game is currently available to download on Xbox One for £18.15 / $19.80. The US PlayStation store seems to be selling the game for under $20 as well, though this discount doesn't seem to appear in the UK PSN store.
Madden 17 Super Bowl Edition on Xbox One for £18.15 / $19.80 from Xbox Live
Here's one for the collectors. If you're anything like myself, you may just have a weakness for big, anthology coffee table books about video game systems or history. January saw the release of another such book in the way of the Nintendo 64 Anthology Classic Edition hardcover book, which is available to order for just about £30 / $34 at the moment. It's a big, hardback tome with 350 pages of artwork, interviews and backstory about one of Nintendo's most infamous consoles.
Nintendo 64 Anthology Classic Edition hardcover book for £29.31 from Amazon UK
Nintendo 64 Anthology Classic Edition hardcover book for $33.67 from Amazon US
If you're quick and somehow don't already own a copy, you can head over to the Humble Store right now and grab a copy of internet sensation and pop culture phenomenon Undertale for £3.99 / $4.99 / €6.35. This offer won't be around much longer, though, so get in there quick.
Undertale on PC (Steam) for £3.99 / $4.99 / €6.35 from Humble Bundle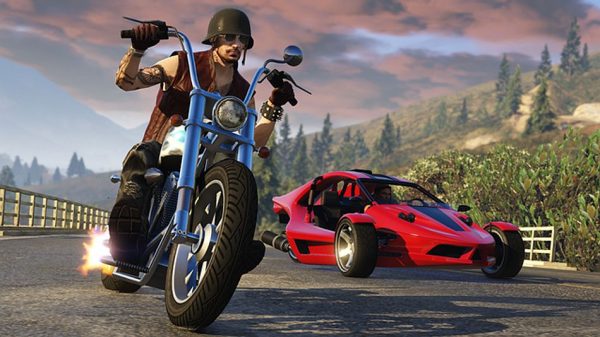 Hey, remember Grand Theft Auto 5? Even though it was originally released back in 2013 it is still managing to cling to top spots in video game sales charts to this day, thanks in part to numerous re-releases on other formats. The game's fully-featured PC port is currently down to £15.99 right now (or your local currency equivalent) at Green Man Gaming, just in case you managed to avoid buying it to this day.
Grand Theft Auto 5 on PC (Rockstar Social Club) for £15.99 from Green Man Gaming
The Last Guardian has seen a new round of discounts at the moment, so if you have yet to grab a copy and are curious enough to try the game out, you can pick up a copy for as little as £22.85 in the UK or $31.99 in the US.
UK Deals
One of the best PS4 exclusives to date is also available for a nicely discounted price at the moment. Bloodborne's Game of the Year Edition is currently available on disc for £23.99 if you head over to 365Games today.
Bloodborne Game of the Year Edition for £23.99 from 365Games
As a human in modern society, there are certain things you need. Is this set of action figures modelled after Lance and Bill from classic NES title Contra something you especially need? No, most likely not. As a video game collector, though, is it something you really, really want? Yeah, probably. This set is available for just shy of £35 right now at Amazon UK at the moment.
Contra 7-inch Bill and Lance 'Video Game Appearance' Action Figures for £34.93 from Amazon UK
US Deals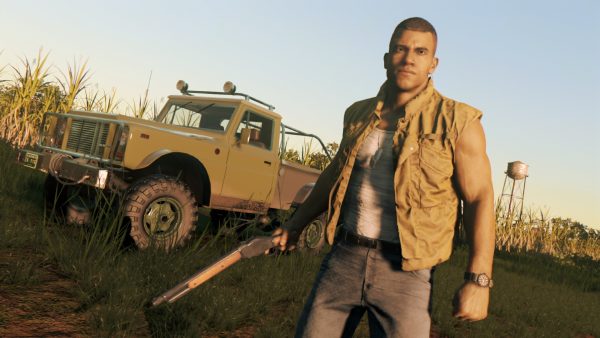 Mafia 3 came along in October last year to a fairly mixed response alongside a whole lot of glitch gifs. A few months and a set of patches later, however, and the game functions well and maintains a giant 1960s open world to explore and dominate. If that sounds like your thing and you happen to be a PC player, you can grab a boxed copy today for $20.81.
Mafia 3 on PC (boxed) for $20.81 from Amazon US
Need a PS4? You're probably going to want to get Uncharted 4 at some point, given that it's arguably one of the best titles to grace the system and also happens to be a big Sony exclusive. Right now, at eBay you can pick up a 500GB Slim PS4 console along with a copy of Uncharted 4 and an extra DualShock 4 controller, all for the reduced price of $249.99. That's for a limited time and while stock lasts though, to keep that in mind.
PS4 500GB Slim console with Uncharted 4 and extra DualShock 4 for $249.99 from eBay
Watch Dogs 2 has a free trial out on consoles now that will let you play a few hours of the game before needing to make a purchase. If you have any doubts about whether Watch Dogs 2 is for you then you should get that demo downloaded while you can and give it a try. Personally, I was pleasantly surprised by this game and it's current price point of $29.99 on Xbox One and PS4 over at Best Buy is a decent price. Even better if you're a GCU member, since you'll only pay $24.
Watch Dogs 2 on PS4 for $29.99 from Best Buy
Watch Dogs 2 on Xbox One for $29.99 from Best Buy
---
With that, we're done for another week. Keep in mind that deals, prices and availability can change at the drop of a hat, so apologies if you miss out on something you wanted. I'll be over at Jelly Deals, scouring the world wide web for more deals. Feel free to visit, or follow us on Twitter and give us a like on Facebook.