This week's best games deals: cheaper PS Plus & Xbox Live Gold membership, Doom and Dark Souls
Plus, pre-orders open on mini NES, a bargain on an ultra wide monitor and more Pokemon.

Welcome to another of our weekly deals round-ups. Each week, we search high and low on the internet to seek out all sorts of offers and good prices on gaming, tech and other things like that. We'll bring them to you each week for your perusal and hopefully maybe save you some cash.
Let's get right on with it and take a look at this week's deals. Keep in mind that deals can change at any time, so by the time you read this, there's a small chance they'll be gone. We'll start with some deals for the US, if you're a UK reader feel free to skip ahead to the UK Deals section further down.
US Deals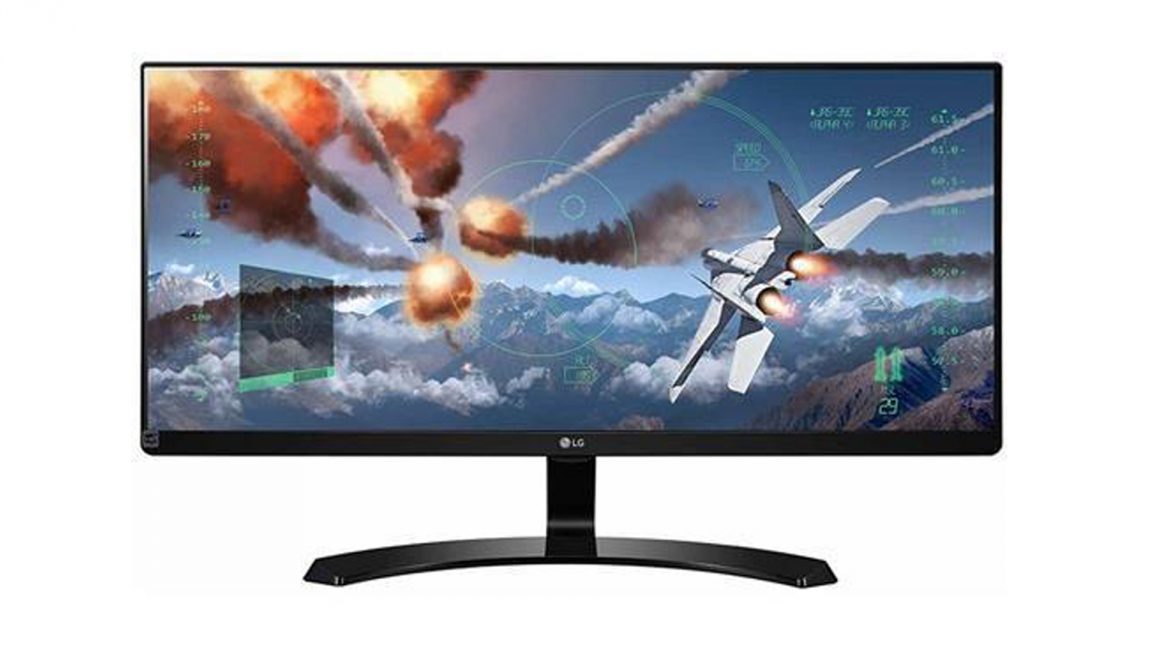 To start things off, if you've ever thought to yourself "my monitor is good but if only it were almost twice as wide," you're in for a treat. You can pick up this ridiculously wide LG IPS monitor for $269.99. This monitor is usually priced at $400 and quantities are limited, so if you feel the need for a 29 inch UltraWide monitor, this is a good chance to get one and save some money.
LG 29 Inch UltraWide Monitor for $269.99 at eBay
If you're a PlayStation user, you most likely already have a PlayStation Plus subscription. But if you don't, or you'd just like to top up your existing membership, you can save $10 by buying it from eBay. It will arrive as a code in your inbox, too, so there's no need to wait a week for a card to show up in your mailbox.
1 Year PlayStation Plus Membership for $39.99 at eBay
PlayStation users don't get to have all the fun, of course. If you need to re-up your Xbox Live Gold Membership or start a new one, heading over to CDKeys will let you save some cash. They're offering 12 months of Xbox Live Gold for $42.99 currently.
12 Month Xbox Live Gold Membership for $42.99 at CDKeys
If you're in the market for a gaming mouse and like to tweak the little weight things inside of them or program up to eleven buttons to your liking, you're in luck. Amazon are currently offering the arbitrarily named Logitech G502 Proteus Spectrum 'FPS' Mouse for $20 off, bringing it down to $59.99 in total.
Logitech G502 Proteus Spectrum Gaming Mouse for $59.99 at Amazon
UK Deals
This week, we're kicking off our UK deals with a PC download deal for Dark Souls: Prepare To Die Edition. The first in the Dark Souls series (first on PC anyway, Demon's Souls doesn't count), this game had a rocky time when it was first released for PC. Over the years, some lovely people have put together ways to make the game play exactly how you would want it to on a PC. Good then, that GAME are offering you the chance to pick this edition up as a download for only £4.50 right now. As a heads up, this offer ends on Monday 18th so if you're into this one, act fast.
Dark Souls: Prepare To Die Edition (PC Download) for £4.50 at GAME
Sticking with PC downloads, we've got this nice price on DOOM thanks to GreenManGaming. They're currently offering up the frantic new hell 'em up for just £23.99, but you can get an extra chunk of change taken off that by using the code JULY20 at checkout. That'll take the overall price down to just £19.19, which not only half the current price of the game on Steam, but also a bit of a steal for a game this new.
DOOM (PC Download) for £19.19 using code JULY20 at GreenManGaming
Over at Zavvi, you can find the complete band-in-a-box set for Rock Band 4 on Xbox One or PS4 for just £59.99. That's the lowest price we've ever seen for the full band kit and is, frankly, a bit of a bargain. The full kit, of course consists of the game itself, the drum controller, one guitar controller and a microphone. Rhythm games may or may not have had their day in the sun, but it's hard to say no to an offer like this, especially with the back catalogue of downloadable songs available for the Rock Band series.
Rock Band 4 on PS4 or Xbox One for £59.99 at Zavvi
This week, Nintendo announced that they will, in fact, be bringing out a console this year - just not the one you were expecting. While the NX will have to wait until next year, you'll be able to get your paws on this adorable mini NES console that comes with 30 NES classics pre-installed. Given the reaction the internet had to this thing's announcement, odds are good that it may sell out on release. So far, the cheapest place we've seen to pre-order it is at GameSeek, for £49.94. But we'll keep our eyes peeled for anything cheaper.
Nintendo Classic Mini (Pre-Order) for £49.94 at GameSeek
If you're looking to pick up an Xbox One, but aren't too fussed about the newer Xbox One S model on the horizon, you may want to check this one out. An Xbox One 1TB console with a digital copy of The Division included for £219.99. For that money, you could certainly do a lot worse. You'll end up with a bigger than average hard drive and a fairly recent, popular multiplayer game to boot.
Xbox One 1TB With The Division for £219.99 at SimplyGames
Over on the 3DS, Nintendo have discounted their original Pokémon trilogy of Red, Blue and Yellow by 30%, meaning you can now get them for £6.29 each. The sale, which is available through the Nintendo eShop on your 3DS, is on for two weeks and ends on July 28th. If you need to stock up on eShop money, you could try buying credit from GAME, since you can trade in towards your purchase and make it a little easier to part with your cash. But if you're going to get only one of these games, you should probably get Pokémon Blue. Not just because it's the one I had as a kid. It's just the best. Promise.
Pokémon Blue, Red and Yellow for £6.29 each at Nintendo eShop
That's it for our round-up of the last week's best deals and offers, we'll be searching the internet high and low each day to find the best deals the internet has to offer. As always, we'll post them all to the Jelly Deals site. Or if you're into the whole social media thing, check us out at Facebook and Twitter. See you next week!