This mod creates a 90s shooter inside the world of Fallout 4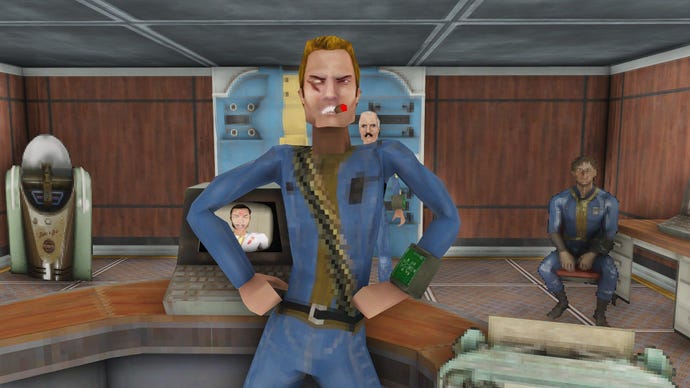 Go back to the 90s within the world of Fallout 4 with this mode.
more
Revolted is a Fallout 4 mod that creates a game within the game. The game in question here is a 90s-style shooter, complete with corny humour, terrible voice acting, and era-appropriate music.
Revolted is definitely a callback to the Dooms and Wolfensteins of the era, with an impressive use of fake 2D sprites and 90s-era game mechanics, such as hunting for keys to open doors, health pickups in the form of Nuka Cola bottles, and more.
Available on PC at the time of writing, you can download it from the official Nexus page (via PCGamer). You'll need to get to the terminal in Concord Speakeasy to launch it.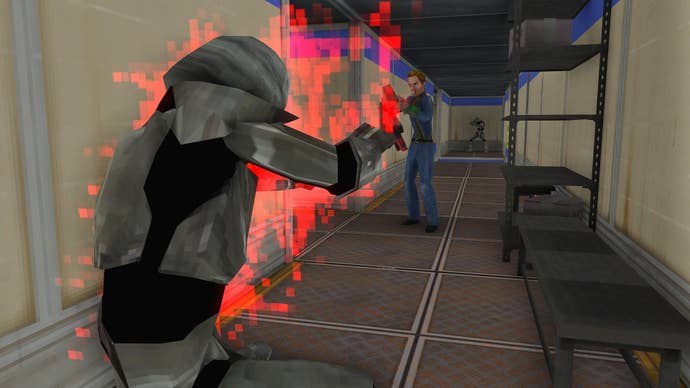 "Revolted (the future of gaming) has many features which include three dimensional graphics, mono sound, poly processing and next level artificial intelligence," reads the mod's amusing description.
From the trailer and screens above it looks like a pretty good time. 90s-style shooters are making a comeback, and this is just one manifestation of it.