This Dark Souls 3: Ashes of Ariandel gameplay video comes with a spoiler warning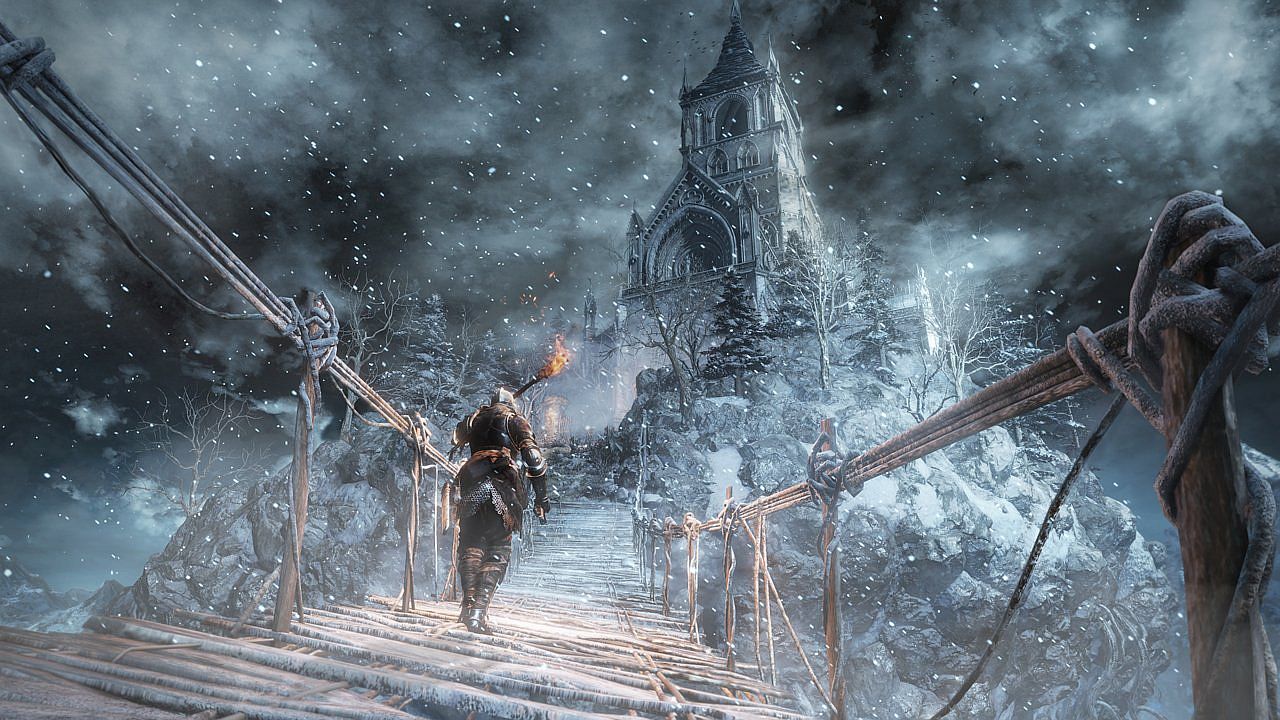 This Dark Souls 3 gameplay trailer for the first DLC drop Ashes of Ariandel has a spoiler warning attached, so proceed with caution if you want to remain pure.
If you look around the Internet, you'll also see quite a few features as there was a recent event at the From Software office in Tokyo. These will contain spoilers as well, and we're going to post tiny bit of information from the Eurogamer preview below.
We won't post any spoilers here, but if you hit the link above, you can find out more about what was seen in the demo such as enemies, the local wildlife and the location.
Ashes of Ariandel is the first of two DLC downloadable expansions and it contains a "terrible secret that lies within an unnamed frozen land," per a previous description from publisher Bandai Namco.
Along with new enemies, players will be able to equip new weapons, armor, learn new magic and will find new features available for competitive multiplayer mode.
Dark Souls 3: Ashes of Ariandel will be available for download on PC, PlayStation 4 and Xbox One October 25 and will run you $15 unless you own the Season Pass.
The second expected will be release in early 2017.