Third Bad Company 2 map pack getting ready for release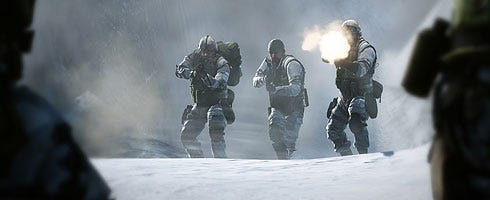 Looks like Battlefield: Bad Company 2 is getting set for the release of a third map pack, going by the listing for any VIP owners online.
The new DLC will let Laguna Alta be added for Squad Rush mode, while Nelson Bay will be available for Squad Deathmatch.
Currently, it is unavailable to download in-game for anyone who's got access to the VIP DLC, thanks to EA's Project Ten Dollar move, but developer DICE has said on its Battlefield blog it will be released "some time in April".
We'll take a cold hard guess and say it'll be out next week, as it'll be the end of the month by then.
Thanks, Joystiq.