Thinbloods and the Politics of Living Forever: An Interview with Bloodlines 2 Writer Cara Ellison
We talked love, loss, and lots of blood with one of Bloodlines 2's writers.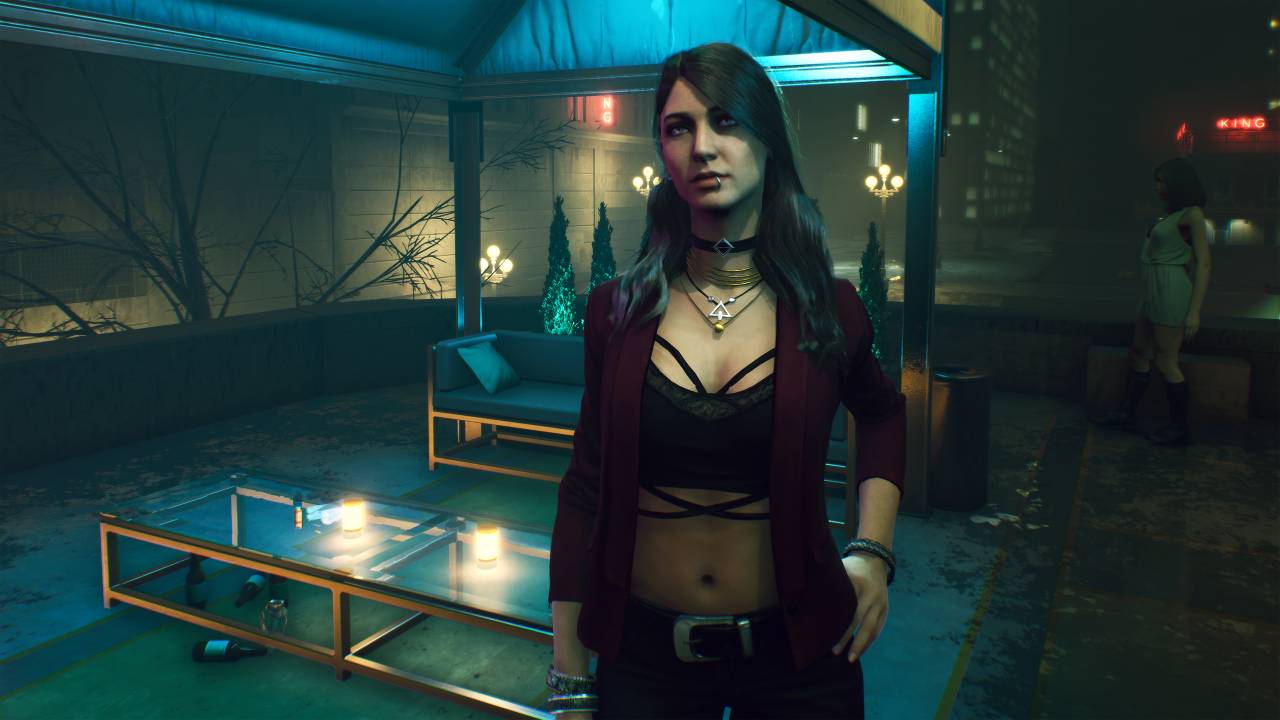 This article first appeared on USgamer, a partner publication of VG247. Some content, such as this article, has been migrated to VG247 for posterity after USgamer's closure - but it has not been edited or further vetted by the VG247 team.
Vampire: The Masquerade - Bloodlines 2 is looking like the sort of sequel that Bloodlines fans, myself included, never thought we'd get. At PAX West 2019, we closed out our weekend-long panel sessions with an interview between Bloodlines 2 writer Cara Ellison and myself. Those who were in attendance got to listen to a solid hour of discussion surrounding vampires, ghosts, romance, and all things Bloodlines.
But if you weren't in attendance, we've got an abbreviated version of the chat below, highlighting some of the most interesting points of discussion. It sounds like Bloodlines 2 plans on going to some interesting places.
---
On canon in the Bloodlines universe
Cara Ellison: Bloodlines 2 is going to give you a better view of what's canon in our universe, like how Santa Monica has survived in many ways. Obviously I can't talk about what specifics those are, but you will learn what is canon and what is not canon in the Bloodlines universe. All those things are written by [Bloodlines 1 writer and designer Brian Mitsoda] himself.
Personally I think that what's interesting about writing vampires is, in our game or universe... Frankly, I think the idea of traumatizing human beings as being a messy outcome or a liability in some way is pleasing to me, because I don't find the idea of traumatizing human beings to be pleasant. When really what vampires want to do is to make humans feel good, because then they feel comfortable and safe around you, and will willingly and consensually give up blood to you if you want.
To me, that's a lot more interesting than the idea of like, say, the original film kind of Nosferatu as being a predator or a sexual predator. I don't find that particularly pleasant or interesting. So I often think about how Bloodlines presents vampires as being like, "We want them to actually 100% be on our side, because we want them to feel good. We want them to feel safe around us, because we don't really want to damage them. We want them to feel like we are part of their social fabric." Even though they're manipulative and narcissistic, vampires definitely don't want to be discovered and they don't want to ruffle that social fabric of human beings.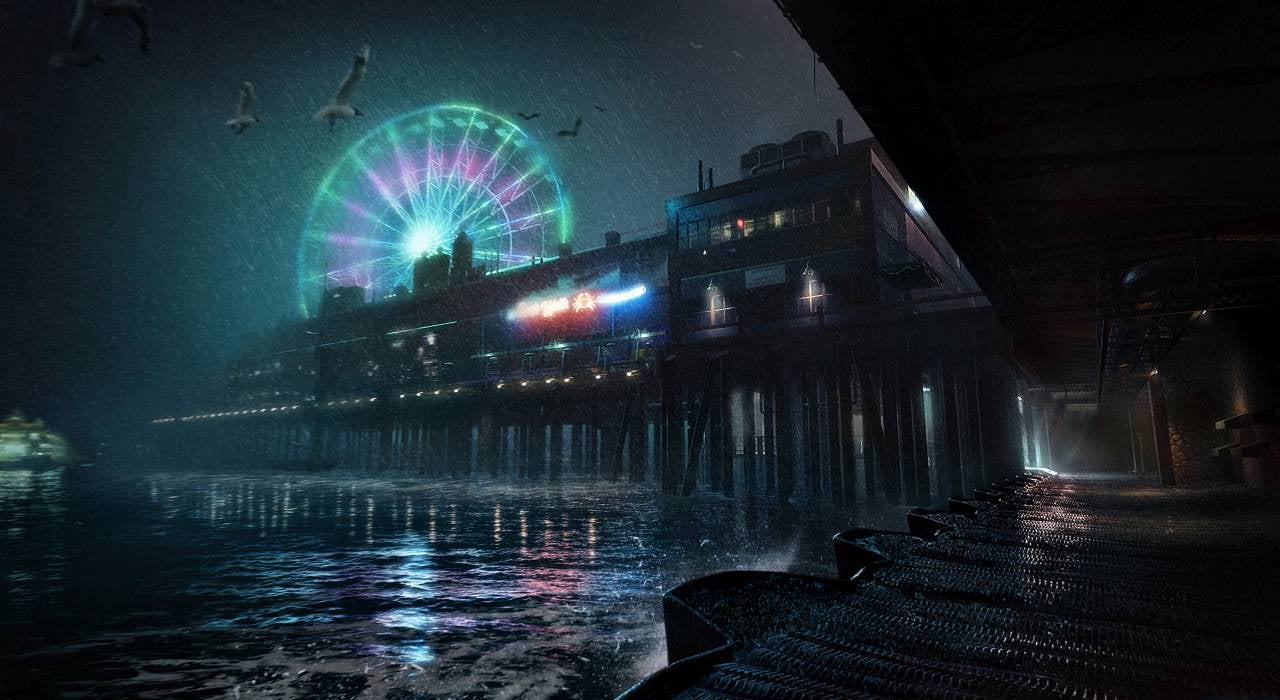 The idea of Bloodlines is that humans themselves are worse than vampires. Humans themselves are destroying the world. For vampires, they want to live forever, but humans are destroying the world. Humans are creating climate change. The world is going to burn up at some point and vampires live forever; they're like, "Humans are not going to let us [live forever]." That's a big problem for vampires, is that they live forever. So, especially because Seattle is this big tech center and our game is centered on Seattle, it's going to be a big problem for vampires in particular because they live here.
There's a lot of that: how do your values change when you're immortal? How do your values make you reflect on what it means to live forever? Those things are a politic, and politics are at the center of our game.
On Bloodlines and romance
Bloodlines is such an interesting game because it tries to create an atmosphere. Many games are not so much interested in the atmosphere, but they're interested in the way in which you might further your own agenda. Or trying to illuminate a system in which you might better yourself, or become a hero, or become better than yourself. But the original Bloodlines was a game in which you're never really sure what the outcome was going to be. You didn't know who was lying to you, you didn't really know whether people were coming on to you because they thought you were hot or they just thought you could be used. There's something really sexy about that.
There's something cool about the uncertainty of it. Dragon Age was very much like, if you feed this person a number of gifts, they're going to sleep with you. Bloodlines was like, even if you give them everything they want, they might not ever give it to you. There's something really cool about that. There's something very realistic about that. Even the idea that someone might treat you in this kind of charismatic way and never give you what you want is very realistic and interesting. People don't really work that way. You can give people everything they want and they might never give a shit about you. And that's the way things are.
So personally, what I find interesting about the Bloodlines world is that it's sexy because of the unpredictability. It's sexy because of these systems that are in place. It's sexy because we accept that there is a darkness in people. We accept these darknesses. We accept that they are there. Now, how do we undermine them? How do we do something about that? How do you work in a world in which things are not okay? And also, how do we make those things extremely gay? I like to make things gayer than they actually are.
On narrative direction
One of the things you do consider a lot of the time is, the harder thing to recognize personally is that in video games at large—especially big budget games—as a narrative designer, you're not very well respected. What's more respected is programming, technical skills like tech art. Kind of in the weeds a bit is like, combat design and that kind of thing. Those things are really more respected than narrative design. But the harder thing to recognize for games at large is that people really only care when there is a kind of narrative that they can put together.
The funniest thing for me is... I think people think that Dark Souls in particular is a really amazing game, maybe because of the combat and how the combat is structured. One of the things I would say about Dark Souls in particular is the storytelling is wonderful, and that is clearly very structured by the people who worked on it. It's partly because the lead designers who worked on the beasts of Dark Souls, the way they look is entirely designed, and the lore as distributed is very designed and structured. So for me, the reason why we all love Dark Souls is because of the way the narrative is structured and the way the narrative is distributed. Those things are extremely important.
There's obviously someone who's in charge of arbitrating those systems and looking at how those things are distributed. The ways in which we experience the world, and we put together these mysteries, and put together all these stories and lore are 100% dependent on the people who are creating and world building, and I think that's really important.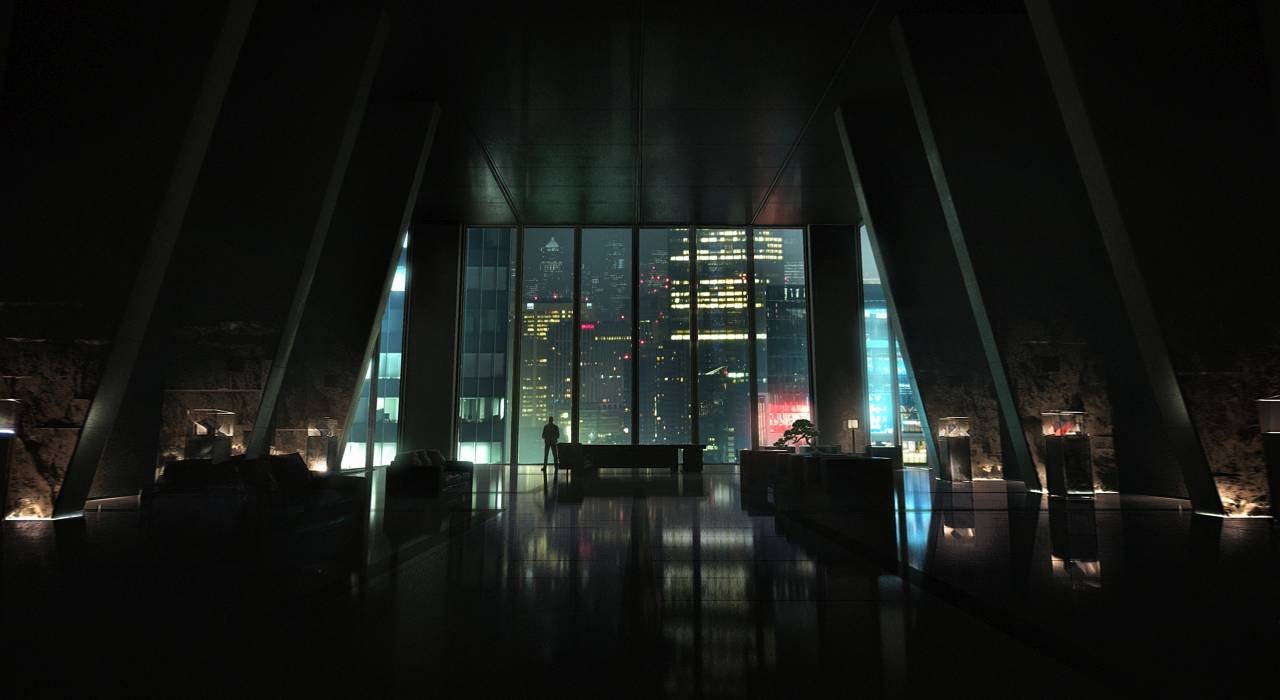 When we talk about things like wraiths, for example, we talk about wraiths all the time. Wraiths are tethered to something physical in the world and they have a beef with us, they have a beef with the living. So you want to put a ghost into the game, there has to be a real reason why they're there. We want to know what exactly is it that is binding them to the world? What physical thing is it? Are you upset about the way they were treated in the world? What is it that they're upset about? How do we give the player an inkling of who they were when they were alive and what they're upset about? Those things are very important and it doesn't need to be explicit. We never need to explain really what that wraith has a beef with or why. We just need to give the player some signs as to why they're still around, and we never really have to fully explain ourselves because ghosts don't really care to explain themselves.
If you ever played the first game, Bloodlines, when you go to the Ocean House for example. There's a feeling like, there's a reason why this hotel is fucked up, and you eventually put it together. You don't have to know, but you are absolutely freaking terrified while you're there, right? It's angry at you and you don't really know why, but it's angry and you're like, "Maybe I'm not supposed to be here and no one else is supposed to be here."
Another reason why it's abandoned and no one wants to come here again is cause shit is fucked up here. You accept that and that's just part of being human. Sometimes you accept that this shit is fucked up and maybe you're not supposed to be here. The wraith is here because they're tethered to this particular location. I feel like World of Darkness is really good at that. Sometimes the world is weird and bad and we all just experience it and then move on. That was very unusual for games because usually the lore is like you can solve this because you're a hero and everyone's a hero in our world. You're very powerful. You'll just solve it and move on. Sometimes things aren't solvable.
So sometimes that's quite sexy. The ability to accept that things are bad, and we should all just be bad.
On the challenges of writing for games
One of the things that is really comforting about writing this game is that Brian has made one before and everyone really liked it. That's very fortunate for us. He is one of the creative brains behind this game.
What's really cool is the idea that whenever you look at the way that he writes, it's always like, What's the conflict between you and this character? How many different ways can you negotiate that?
Brian is like, "You've written this cool dialogue, it's very funny, Cara. However... [pause] You don't have a negotiation option. You don't have the seduction option. You don't have a bribery option. You don't have a coercion option. You don't have an option where you can demontate them. You don't have an option where that person is Malkavian. You don't have an option where you can dominate and you don't have an option." And then you're like, "Ohhh... I understand RPGs better now."
One of the things you learn early on is even when you've got a character you think is pretty straightforward, what you're really doing is writing people ten different ways. Sometimes it feels a little bit like, if you've ever seen the movie Groundhog Day. There are probably ten ways around this situation, and that same person will have ten different reactions. What are the outcomes of those reactions and how can we supply them to the player?
---
We talked more about criticism, the difference between American and British writing styles, and a very long diatribe about NSFW Skyrim mods. You didn't miss too much, don't worry.
Overall, my takeaway from our chat was that Vampire: The Masquerade - Bloodlines 2 is shaping up to be an interesting and somewhat challenging continuation of a cult classic. Portraying the vampires' immortality clashing with the short-sighted avarice of mortals alone has me extremely intrigued, and with a setting in Seattle, there certainly are some jabs that could be thrown at one of the hearts of big tech. However it turns out, it's heartening to know that Bloodlines 2's writers don't seem to be pulling any punches.