There's "several reasons why" you'll want to replay Metro 2033, says THQ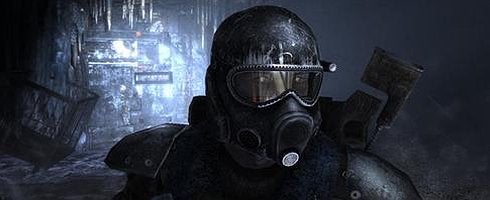 Producer Huw Beynon has said that despite Metro 2033 not having any multiplayer, consumers will have "several reasons" to replay the game based on Dmitry Glukhovsky's novel.
Speaking with VG247 in London last week, Beynon told us that the development team was more focused on telling a the story from the novel than putting "tick boxes on the back of a packet".
"There's no multiplayer in the book," said Beynon. "Without giving too much away, there are several reasons why you might want to replay the game anyway, despite it only being a single-player experience. But we've seen extremely successful and fantastic games in this area very recently which have shipped without any multiplayer component, and you have to ask whether or not it's really necessary to add a tick-box feature to the back of the box.
"It's going to take studio time and effort, when you could be putting more hours, more attention, more detail into the single-player. We're here to tell a story with Metro 2033, not just tick boxes on the back of a packet".
Going further, Beynon suggested that the team did not feel the pressure to add multiplayer into the mix just so it would fit in with other narrative-based games like BioShock - which added such a mode for the sequel.
"I can't really comment on the decisions on why they wanted to do that," he said. "I guess they feel a sequel has to be bigger, badder, better in whatever way, so maybe they felt that they needed to add something to it.
"We'll get the first game out of the door with Metro and see what happens".
"Addressing your concerns on the pace of the game, and the multiplayer versus single-player thing: I got much more than just a shooter from Metro the game," added Glukhovsky.
"It's not just a shooter, another shooter that you're expecting to get. This is a whole world you can live in, that you can move to and live in. You can feel the atmosphere and the climate, the spirit, other NPCs talking to each other. You can discover it, and you'd better discover it, you'd better go round and talk, rather than just run and shoot. If you're just running and shooting, you're going to miss a lot.
"The advantage of the book is that it's established an entire universe, a grotesque universe, a world in a single subway system. It's the charm of the idea, and it's the charm of the book and it's the charm of the game.
"So, you go and explore rather than trigger-happily butcher everyone you see around".
Metro 2033 releases March 16 in the US and March 19 in the UK.
Not being released on PS3 was a "business decision" according to Beynon, so you'll have to get it on either PC or Xbox 360.