There will be multiple Ghost Recon: Wildlands betas so you have a chance to work out what the heck it's all about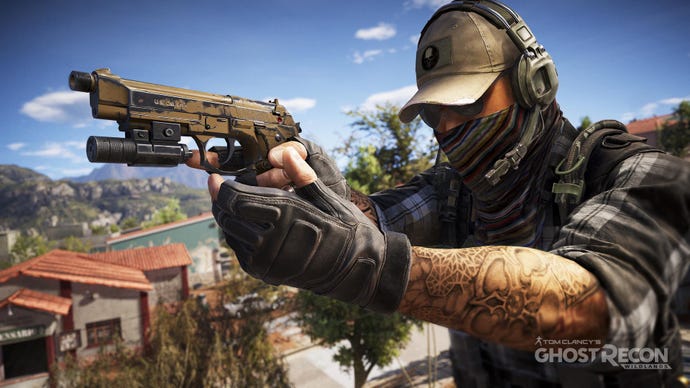 What is Ghost Recon: Wildlands? Ubisoft is well aware it needs to communicate the answer to this question.
Ghost Recon: Wildlands is a new tactical action game set in Ubisoft's extended Tom Clancy universe, coming to PC, PS4 and Xbox One in March 2017.
We know Ghost Recon: Wildlands has an open world and persistent character progression, and that players can come together in squads of up to four to complete missions, but things get pretty hazy after that. Is it like Far Cry: Third Person? Or is it more like The Division: But Now We're In The Countryside Yeehah? Is it class-based or freeform? Is there a plot or what, Ubisoft?
Well, good news: during Ubisoft's financials today the publisher confirmed it will be holding a series of both closed and open betas for Ghost Recon: Wildlands, with the first open beta expected in the next quarter (January to March 2017, we assume). The idea of the betas is to help players get across what Ghost Recon: Wildlands is all about.
"It can be a revolutionary game, and to compare with The Division last year, it's in the same trend actually," Ubisoft CEO Yves Guillemot said.
"We expect in the next quarter to do some open betas and closed betas that will help a lot [for] players to actually know what the game is and what it can become."
Guillemot also said feedback on Ghost Recon: Wildlands has been "excellent" so far and that the publisher is "very confident" in its potential to excite gamers.
Gotta say, from Guillemot's comments I'm all for Ghost Recon Wildlands actually turning out to be The Division: But Now We're In The Countryside Yeehah. Especially if Ubisoft applies lessons learned from Massive's RPG, which has become much more satisfying with recent updates.