The Writers Guild Won't Be Awarding Video Game Writing Until More Games Are Made by Members
The union is waiting for a "critical mass," but some writers don't seem eager.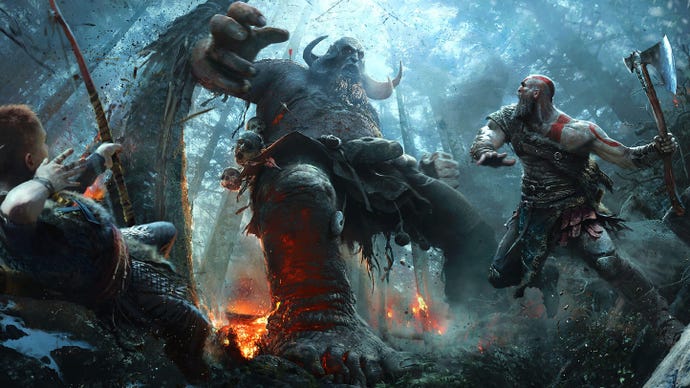 This article first appeared on USgamer, a partner publication of VG247. Some content, such as this article, has been migrated to VG247 for posterity after USgamer's closure - but it has not been edited or further vetted by the VG247 team.
Games have become increasingly acknowledged at awards shows over the past few years, but in 2020, it looks like one show will be dropping the category. The Writers Guild of America will not be awarding Videogame Writing this year, due to lack of what the guild describes as a "critical mass" of WGA-covered games.
First rumblings started yesterday morning when Insomniac writer Mary Kenney said she'd been told the WGA was suspending the category. In what she described as "one step forward, seven steps back," she said she was 98% confident in it being true. Taking a glance at the timeline for the 2020 awards nomination process, games writing is not listed among the categories.
Was just told the WGA suspended their Game Writing award category this year.
One step forward, seven steps back

- BloodyMary Kenney (@maryknews) October 2, 2019
In a statement to USgamer, a spokesperson for the Writers Guild confirmed the category would be suspended for the time being. While the door was left open for it to return, the issue seems to be a lacking presence of WGA-covered games.
"There won't be a Videogame Writing Award in 2020; however, the category will be reinstated when there is a critical mass of videogames covered by the WGA in order to provide a meaningful award selection process."
Going back through the WGA's awards records, the category has been around since at least 2008, where Dead Head Fred for the PlayStation Portable won. Last year's nominees included Assassin's Creed Odyssey, Batman: The Enemy Within, Marvel's Spider-Man, Pillars of Eternity 2: Deadfire, and the winner, God of War.
The Writer's Guild of America, broken up into West and East divisions, is a labor union comprised of many writers, including those who work on television, film, and web media. Unionization within the industry has been a hot-button topic for the last few years, with pro-union advocates hosting roundtable discussions about ways in which developers in the industry could better organize.
Some writers have intimated that this isn't a devastating loss, however.
The WGA Game Writing Award was never more than a way for the WGA to build its membership among game writers, incentivizing us to pay dues in exchange the privilege of being eligible for that award. https://t.co/TdrArFtHbo

- Shawn Kittelsen (@kittelsen) October 2, 2019
I've never joined the WGA and never will. To win this award you have to be a member. When they asked us to join so we could win - we could pay dues, but not vote because game writing isn't real writing, not like have a short story published in a zine read by 12 people. https://t.co/o9UFzWf0U7

- Chet Faliszek (@chetfaliszek) October 2, 2019
This was my thought too. Most video game writers aren't members because video game writing alone doesn't qualify you, so the category is usually a narrow selection of games that happened to have a WGA member.

- Morgan Lockhart (@missdoomcookie) October 2, 2019
While this means narrative-centric games from this year like Telling Lies or Control will have one less award, response seems to indicate this is another step in a strained relationship between the writers of games and the WGA.