A new The Witcher game could be in the works, but it won't be called The Witcher 4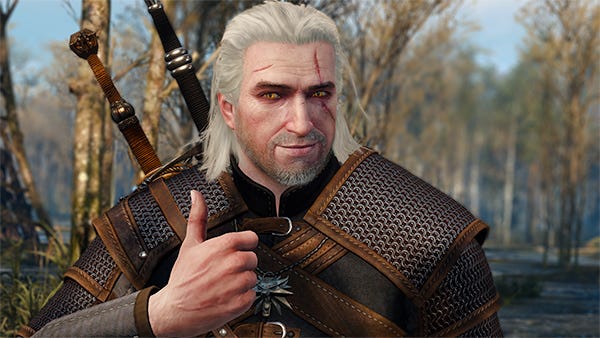 CD Projekt Red has said previously that The Witcher 3 was the last game in Geralt's story. That doesn't mean the Polish developer is done with the world, however. more
So far, The Witcher series has sold over 33 million copies for CD Projekt Red, and the company has "an appetite for more".
In an interview with Bankier.pl, CD Projekt CEO Adam Kiciński hinted that there would be more to come from the world of The Witcher, and he's not just talking about the upcoming tabletop RPG.
The Witcher 4 won't be called that
CD Projekt Red is currently working on another game at the same time as Cyberpunk 2077, but the developer isn't ready to say what it is just yet. "For now consciously we want to focus on the Cyberpunk 2077, in order not to dissipate our resources and attention of players," Kiciński said.
He followed up by saying "there will come a time" with the second project to "say more".
The last question in the interview asked what we've all been wondering: will CD Projekt Red consider developing The Witcher 4?
"The first three Witchers were by definition a trilogy, so we simply could not name the next game The Witcher 4," Kiciński said. "This does not mean, of course, that we will leave the world of The Witcher, created by us for over a dozen years. The Witcher is one of two franchises on which to build in the future activities of the company. Today, unfortunately, I can not reveal anything more."
What are your hopes for a new Witcher game? Would you be up for Ciri taking the lead, or would you rather see a new, original character enter that established world?