The Witcher 3: Tedd Deireadh, The Final Age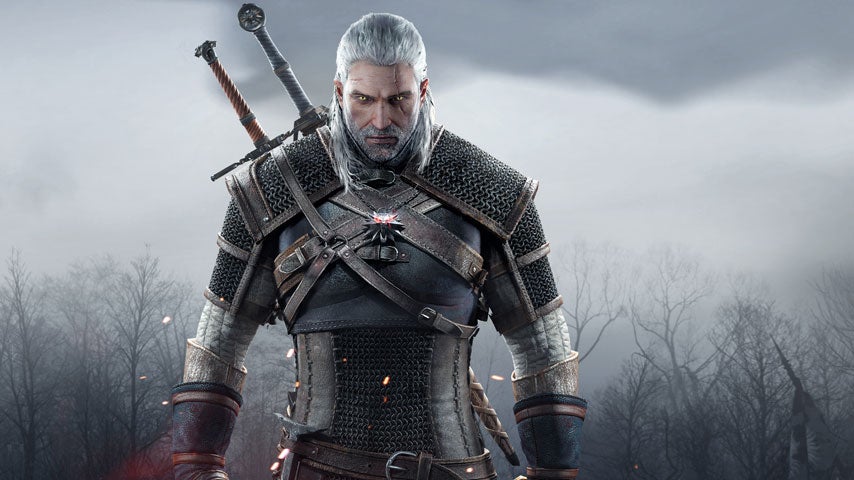 Tedd Deireadh, The Final Age is the very last quest in The Witcher 3: Wild Hunt.
The Witcher 3: Tedd Deireadh, The Final Age
Follow Yennefer to the tower, dashing up the slipway.
When you approach the ship, fire rains from the sky. If the ground around your feet lights up, roll away to avoid taking damage.
When you reach some horses, mount up. Avoid all the battles and fireballs as you career wildly across the landscape, making for the tower. Yennefer chooses a good route, but the ground is littered with obstacles. Don't forget you can press Circle/B to make your horse jump if you get stuck.
At the base of the tower, dismount and climb the ledge. Wait for Yennefer to summon a shield, then continue on, staying inside the protective bubble to avoid damage from the White Frost. You'll face a couple of Hounds along the way, but Yennefer will help you with them.
Here you and Yennefer part. Climb the stairs to the tower and speak with Avallac'h.
It doesn't matter what you answer; from here, the ending is sealed. In fact, it's been sealed for hours. Enjoy your ending: an epilogue mission called Something Ends, Something Begins, which you don't need a walkthrough for.
Well done, witcher. Want more? You'd better check out our secondary quest, Witcher Contracts and endings guides.
Back to The Witcher 3 guide and walkthrough.