The Witcher 3 patch 1.12 out now, all the details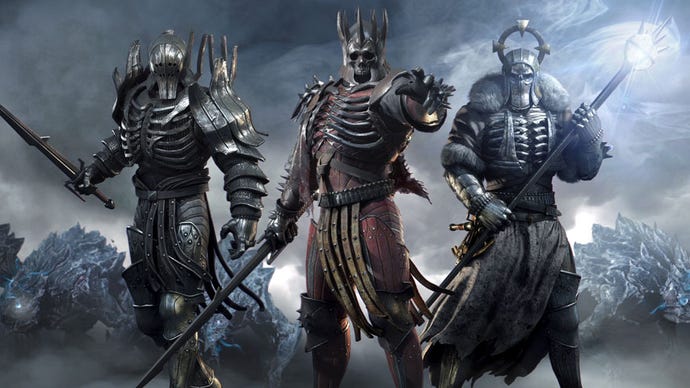 Another Witcher 3 patch is now available to all platforms.
Original story: It's been a while since we had a patch for The Witcher 3. Update 1.12, is scheduled for release today for PC, PS4, and Xbox One.
CD Projekt's community manager Marcin Momot announced it on Twitter earlier, but did not reveal patch notes or size. Momot promised more details as the patch goes live.
Looks like patch 1.12 will be coming later today @witchergame #WildHunt

— Marcin Momot (@Marcin360) January 11, 2016
The Witcher 3's upcoming expansion, Blood and Wine, is still without a release date.
Update: The patch is now live, clocking in about 1.4GB. The change-list is pretty big, with some Hearts of Stone-specific fixes.
Find the general tweaks below.
-Gameplay
Fixes issue whereby some toxic gas clouds failed to poison or deal damage to player
Fixes issue whereby scabbard meshes were missing from witchers other than Geralt
Fixes rare issue whereby attacks performed near friendly NPCs resulted in unintended regeneration of Stamina
Fixes exploit involving Alchemy skill titled Tissue Transmutation
Fixes issue whereby quickslots could disappear if game difficulty level was changed
during combat
Fixes exploit involving Superior White Raffard's Decoction and skill named Delayed recovery
Fixes rare issue whereby skill named Flood of Anger incorrectly enabled Signs Tree and enhanced Sign Intensity permanently
Introduces fix whereby special bonus granted by Superior Blizzard will take effect only when slow-motion is triggered
Fixes a number of issues affecting potion called Chort decoction
Fixes rare issue whereby some mini-bosses could become immortal under certain circumstances
Fixes misleading message displayed when players attempted to cast Signs in combat, while enveloped by a cloud resulting from the detonation of a Dimeritium Bomb
-UI
Fixes issue whereby items in merchants' stores could not be compared to currently equipped items
Fixes exploit whereby some items (runes, glyphs) could be upgraded infinitely
Introduces UI enhancement whereby herb name is now displayed above available interaction
Fixes issue whereby keys/controls (mouse and keyboard) were not unbound from current setting when attempted
Fixes issue whereby Toggle HUD button would not always work correctly during set scenes
Introduces enhancement whereby ingredients required for a pinned formula and in possession of a merchant are now highlighted in said merchant's Shop screen
Improves quest tracking by enabling tracking of objectives across different game regions
Fixes issue whereby Witcher Medallion and statistics bar could disappear if game difficulty level was changed during combat
Introduces enhancement on PC systems whereby weapon and armour repair kits can now be applied via drag and drop
Fixes issue on PC systems whereby toggling HUD did not work correctly on QWERTZ and AZERTY keyboard configurations