The Witcher 3: Last Rites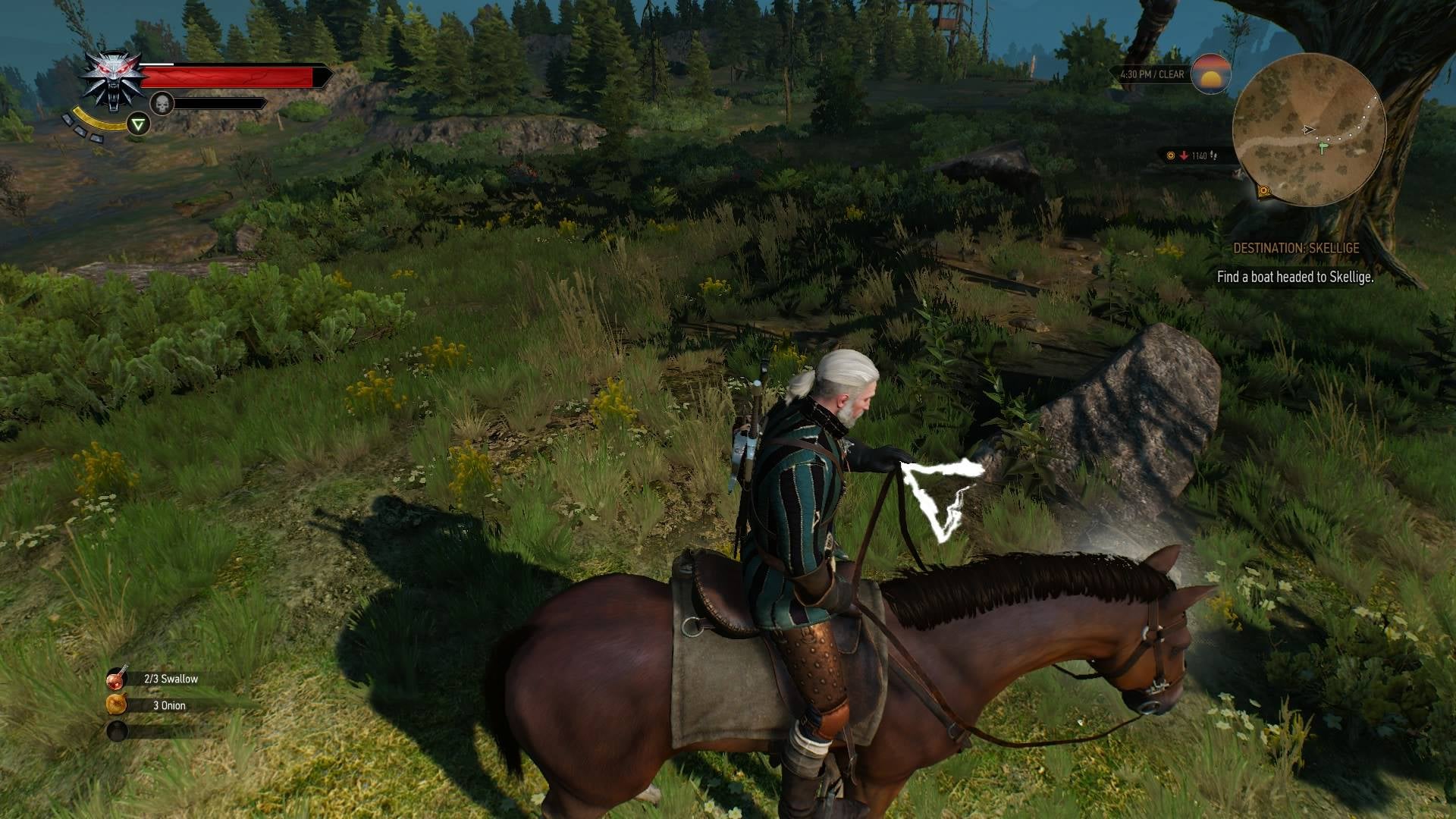 You'll find ghosts, ghouls and grandmas in this quick side quest in Velen.

North of the Blackbough signpost is a pool of water and a bridge. To trigger this quest you have to visit at night time.
Find the old lady here who will ask you to find her husband's grave. She'll also give you a ring.
Head northwest to find a cemetery that isn't marked on the map. You'll have to fight off a bunch of ghouls, which you should be used to dealing with now.
Once they are all dead, use your Witcher senses to find the grave and place the ring here. Now use the lantern from Keira and you'll see the two ghosts reunite.
Head back to Blackbough and talk to the old lady's granddaughter to discover the truth behing this mystery, and it's quest complete.