The Witcher 3 - How to Upgrade Corvo Bianco Vineyard
Gain buffs for upgrading your vineyard.

This guide will show you how to upgrade Corvo Bianco vineyard in The Witcher 3 Blood and Wine expansion. Purchasing renovations for your vineyard allows Geralt to access various buffs and features.
If this wasn't what you were after, then head over to our Witcher 3 guides walkthrough hub, where we have everything from complete quest walkthroughs, to a bestiary guide.
Witcher 3 How to Get the Vineyard
Getting the vineyard is rather easy. Geralt will obtain a deed to Corvo Bianco shortly into the Beast of Toussaint main story quest. After helping with the arena incident, speak with Anna Henrietta and continue through the quest. The Dutchess will eventually grant you a deed to Corvo Bianco as new lodgings for your stay in Toussaint.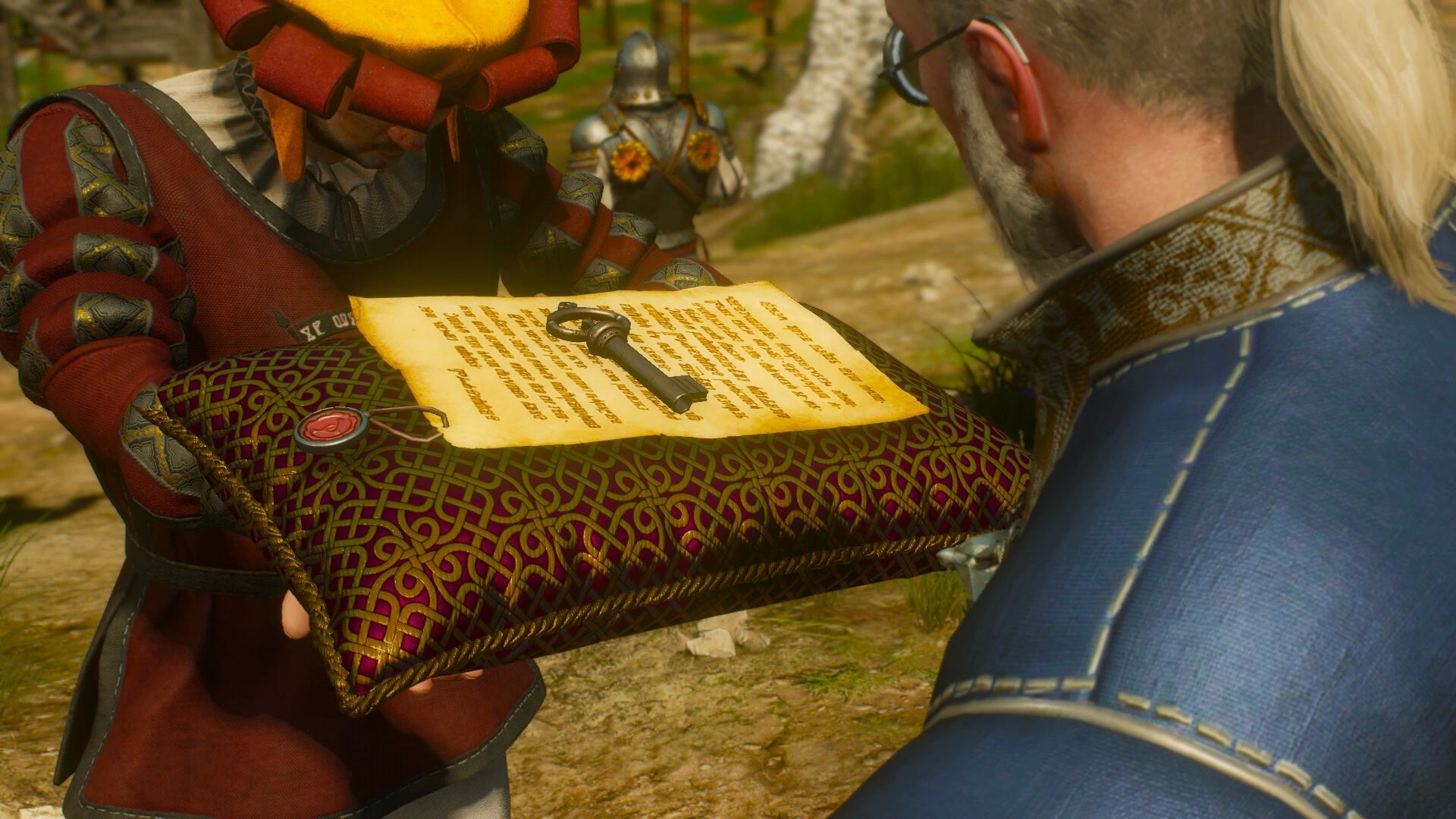 After you obtain the deed to the vineyard, you'll receive a new quest titled No Place Like Home. Your task is to restore the vineyard to its former glory by renovating different parts of the estate. Start by heading to Corvo Bianco and speaking with the Majordomo on the stairs above the cellar entrance. He will give you a tour of your new humble abode, and will offer insight as to the types of renovations you can make.
Your vineyard will have several cosmetic attributes that allow you to show off various items you have collected on your journey, including swords, books, and trophies. There is also a player Stash chest in the bedroom where you can store items you want to keep but don't want to carry. This makes it exceptionally easy to grab items for decoration.
All Corvo Bianco Vineyard Upgrades
Your Majordomo, Barnabas-Basil Foulty, acts as the steward of your estate and will oversee its operations while you are away. He is also the one who will order renovations to be done at your request, provided you can afford the costs.
Speak with Majordomo to discuss your vineyard upgrade options. Select an upgrade through the dialogue options that you can afford, and Majordomo will take care of the rest. Most renovations take at least a day before going into effect. You can either wait for your upgrade to arrive, or simply Meditate to pass the time.
The first upgrade will cost 5000 gold crowns for a general renovation, which includes weapon and armor stands, and several other features. You can also order an Armor Repair Table and a Grindstone for the outer courtyard, which cost 1000 crowns each and a full day to build.
More upgrades become available after purchasing the initial set of renovations. Each upgrade offers a unique feature for Geralt or Roach. These renovations can become quite expensive, as most cost between 1000-2000 crowns. We have outlined each upgrade and its special attribute in the list below.
Armor Repair Table & Grindstone - Temporary buff for armor and swords. (Cost: 1000 Crowns, 24 Hours each)
Library - Boosts combat experience (XP) gained upon resting
Alchemy Lab - Gain an additional +1 charge for crafted Bombs and Potions.
Bed - Increases Vitality boost from sleep. (Cost: 1000 Crowns, 24 Hours)
Stables - Gives Roach a Stamina buff upon resting. (Cost: 2000 Crowns, 48 Hours)
Greenhouse/Garden - Grow alchemical plants used for crafting. (Cost: 2000 Crowns, 48 Hours)
Guest Room - Geralt can have companions visit Corvo Bianco. (Cost: 1000 Crowns, 48 Hours)
Corvo Bianco is essentially a labor of love. Save up some crowns and make the necessary renovations, and you'll be reaping the rewards of this long-term investment in no time. Don't forget to add some personal touches by displaying some of your favorite weapons and possesions.
For more on The Witcher 3, why not check out our Romance Guide. Elsewhere, there's also our guides on the Endings, and on the best Armor Sets in the Game.