The Witcher 3: Brothers in Arms: Novigrad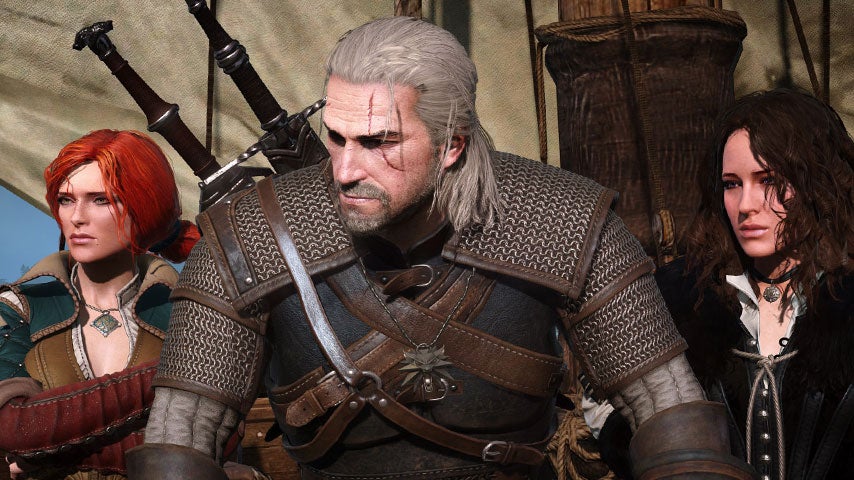 Complete secondary quests to gather allies from Novigrad to assist Geralt, Yennefer and the witchers of Kaer Morhen in a battle against The Wild Hunt.
The Witcher 3: Brothers in Arms: Novigrad
Between Va Fail, Elaine and The Isle of Mists it is in your best interests to gather allies. If you've been completing secondary quests as they arise this is no difficult task, but if not, you have quite the slog ahead of you.
There are three Brothers in Arms quests, one for each major region. Here are our recommendations for getting the job done in Novigrad:
Vernon Roche and Ves

Temerian guerrilla leader Vernon Roche is a valuable ally, but he won't be free to help his witcher buddies out until he's sure his second in command, Ves, is safe.

Zoltan Chivay

Geralt's Gwent-loving friend has got himself into a spot of financial bother. Extricate him from his difficulties in order to secure his help, then just ask him to come along.

Sigismund Dijkstra (Sigi Reuven)

The former spymaster will only help you out if you were successful in stealthily infiltrating the Witcher Hunter headquarters during the quest Count Reuven's Treasure, and were able to ask Menge about the lost treasure. If you meet these conditions, visit Dijkstra in the Bathhouse in Novigrad; provides financial aid.

Triss Merigold

Triss will volunteer her services to help in the battle if you help her evacuate the mages from Novigrad - even if you aren't successful in winning her heart. If you've done all that, she'll turn up automatically when the time comes. If not:
With these tasks complete you can attend to Brothers in Arms: Velen and Brothers in Arms: Skellige, or if you have completed all three regions, go on to The Isle of Mists.
Onwards to Brothers in Arms: Velen or Brothers in Arms: Skellige, or onwards to The Isle of Mists.
Back to The Witcher 3: Act Two or back to The Witcher 3 guide and walkthrough.