The Walking Dead: The Final Season will continue on the Epic Games Store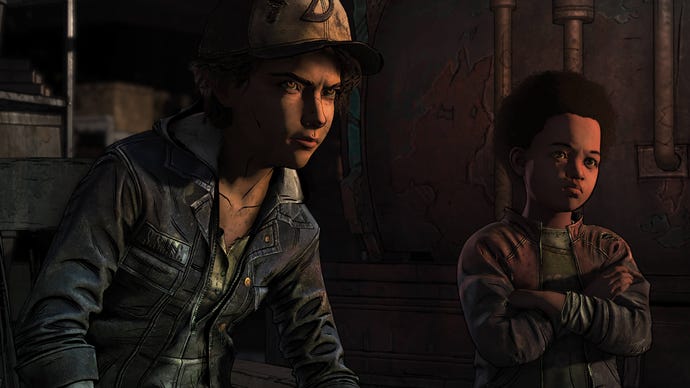 In what's possibly the most bizarre development in Telltale's situation with The Walking Dead: The Final Season, it was announced today that the rest of the season will be skipping Steam.
The Walking Dead: The Final Season has two episodes remaining, but episodes three, and four will instead be exclusive to the Epic Games Store on PC. Skybound Games revealed this new development in a press release, which thankfully also answered a few questions.
Players who already bought the season pass on Steam or "other PC platforms" will receive the remaining episodes on their chosen platforms. New buyers, however, will have to get the season pass, or the episodes a la carte, from the Epic Games Store.
In fact, the Epic Games Store page already exists, though does not have a buy button at the time of writing. This does not affect console players, who will continue to receive the content as per usual.
The press release makes it sound like Epic Games is financially involved in the production of the remaining episodes, which would explain the sudden exclusivity shift mid-season.
"We're excited to work together on [Epic's] latest trans-formative event with the launch of the Epic Games Store.
"Epic stepped up to the plate immediately to work with us in order to bring the original team back together and ensure fans will receive the completed season of Telltale's The Walking Dead: The Final Season," said Skybound Games' Ian Howe, and Skybound president of interactive Dan Murray.
Episode 3 is titled Broken Toys, and will be available on January 19. To help ease the transition, Skybound asked the voice of Clementine, Melissa Hutchison, to answer a few of the most commonly asked questions in the video above. You can also watch the latest trailer for Broken Toys below, just beware of spoilers.