Can we just admit The Walking Dead: GotY is coming to PS4 and Xbox One, please?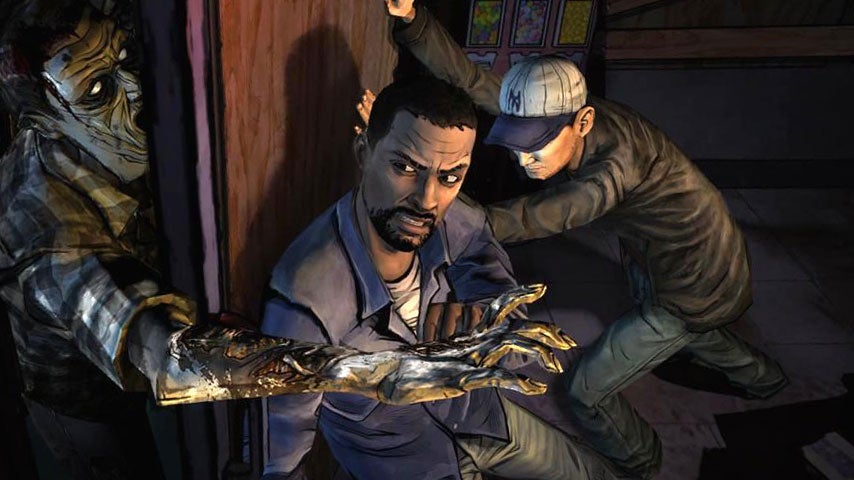 That The Walking Dead: Game of the Year Edition is coming to PlayStation 4 and Xbox One is such a non-secret by now that three retailers have it listed.
Normally retailer listing articles are along the lines of "European retailer known for wildly speculating adds game" or "listing was available for approximately three seconds before being deleted", but there seems to be no doubt about The Walking Dead: Game of the Year Edition on PS4 and Xbox One.
Amazon UK has recently added a listing for the officially unconfirmed release, joining GameFly and corroborating details of a GameStop listing from April.
The one difference is Amazon expects the next-gen port to release on July 25, whereas the other retailers have it down for July 31; that may just be the usual date disparity between Europe and North America, though.
As with the PC, PS3 and Xbox 360 retail release, The Walking Dead: Game of the Year Edition appears to include all five episodes from the first season, the 400 Days DLC and a downloadable soundtrack download.
TellTale is still quietly staying mum on the matter, of course. Games! What a wonderful industry.