Intriguing puzzler The Talos Principle gets a 2014 release date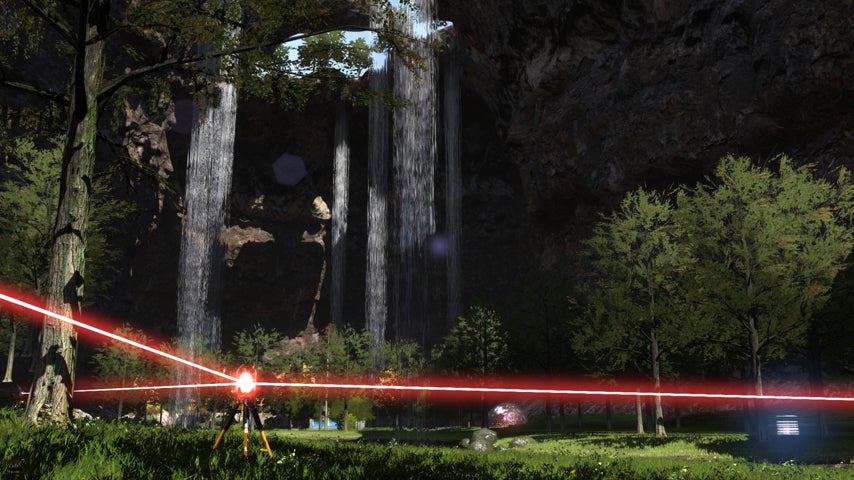 The Talos Principle hasn't generated a lot of hype yet, but that will almost certainly change when it hits PC next month.
The Talos Principle is probably best known to most of us after featuring in Sony's E3 2014 presentation, but it won't hit PS4 until 2015.
In the meantime, GameInformer reports the PC version is due on December 11; you'll be able to grab it direct from Steam.
Described as a "metaphysical puzzle game", The Talos Principle is something of a departure for Croteam, best known for Serious Sam. It's a first-person, physics-based puzzle solving adventure something like Portal, Quantum Conundrum or Antichamber. It was written by The Swapper writer Tom Jubert in collaboration with Jonas Kyratzes, who has done a lot of great things.
"As if awakening from a deep sleep, you find yourself in a strange, contradictory world of ancient ruins and advanced technology," Croteam wrote of the story on the game's website.
"Tasked by your creator with solving a series of increasingly complex puzzles, you must decide whether to have faith, or to ask the difficult questions: Who are you? What is your purpose And what are you going to do about it?"
The Talos Principle features over 120 puzzles involving drones, turrets, and the replication of time, whatever that means. It allows for non-linear exploration and leaves players to make up their own mins about the story and their goals.
"But remember: choices have consequences, and somebody's always watching you," Croteam added.
Sounds dreamy. Here's the E3 trailer, to refresh you.