The Steam store is getting some big UI changes soon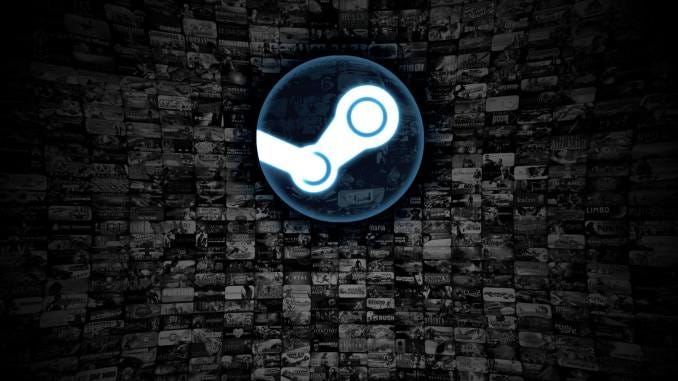 The Steam store is due for a bit of a UI overhaul, according to a leaked post.
Valve invites Steamworks developers to a private, developer-only group on Steam. This serves as a good way to let game makers know of upcoming changes to the store, the Steamworks API itself, and other relevant details.
This is also how we sometimes learn bout Steam sales, and even changes to sale formats, ahead of time. Today, thanks to one NeoGAF user, we can see the latest update from Valve [private], which highlights some key changes coming to Steam's various store pages.
The front page will now use bigger images in some places, and get a general refresh to remove clutter. The navigation column on the left will be getting a a number of new links to categories like new releases, top sellers, recently updated, upcoming releases, and specials.
This column will expand if you're logged in, linking to a 'popular among friends' category, alongside other curator recommendations from the curators you follow. A 'top sellers new releases' section will be added, to specifically feature new games that have reached the top sellers list.
Users will now have more control over the type of content they see on Steam's homepage, too. Previously, user customisation was limited to each user's queue of games. Now, you'll be able to set the type of products you see on the homepage. For example, you can choose to see or not see Early Access releases, software, videos and movies, VR etc.
Another interesting change Valve is making pertains to visibility of new game releases on launch. When this update rolls out, newly released games will appear in a few different ways on the 'New on Steam' page and queue. Valve says that while this may result in new releases appearing to a smaller group of players, these players will likely more interested in the product, based on tastes and preferences.
The same goes for games that have been available for a while, but keep popping up on the main page due to updates. Valve is also making them more visible to interested customers, rather than the store as a whole. Interested customers include players who already own it, ones who have it on their wishlists, and players who are more likely to be interested, based on preferences.
The Curator programme will also be getting a few improvements. Curators will now have the tools to indicate whether their posts serve as recommendations, or are simply informational, which in turn informs Valve's algorithms about recommended games on the front page. Users will now be able to see games only recommended by Curators they follow.
This extends to a new, Curators-specific section on the homepage that highlights recent recommendations. Another page will be added to feature older titles recommended by Curators you follow.
Valve is currently working on all of these changes, and though a release date wasn't given, the post said to expect a roll-out in the next few weeks.