The Sims 4 Star Wars: Journey to Batuu gameplay shows how to create your own Star Wars story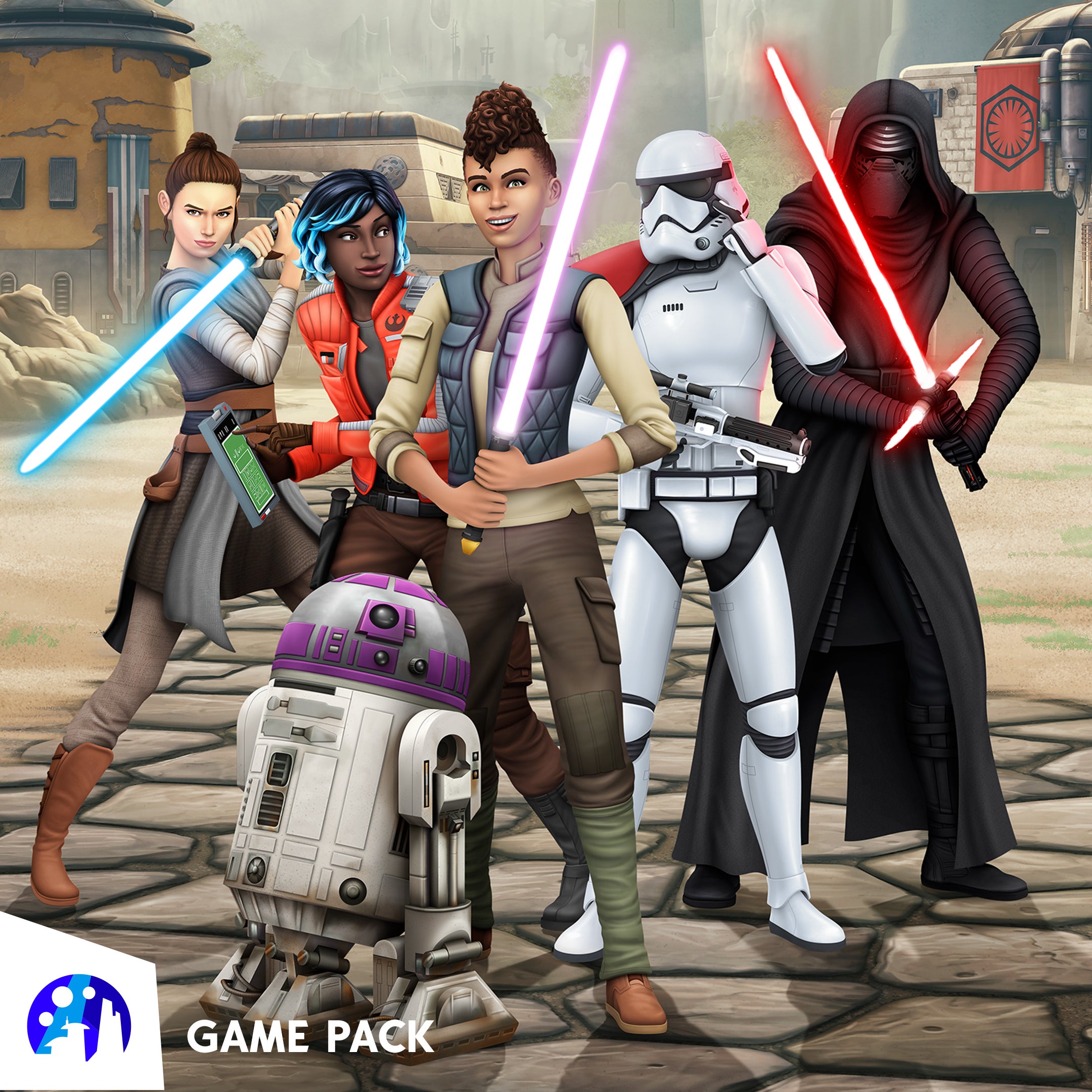 This new video for The Sims 4 Star Wars: Journey to Batuu shows how you can create your very own Star Wars story.
As previously announced, The Sims 4 game pack Star Wars: Journey to Batuu is based on Star Wars: Galaxy's Edge in Disneyland Resort and Walt Disney World Resort.
The new trailer unveils the journey you will take to Batuu, and it features authentic sights and sounds of Star Wars, including iconic characters like Rey and Kylo Ren.
As a new visitor to Batuu, your Sims can socialize with the locals in order to understand why Batuu is different from any other planet. They will also learn about the forces fighting for its control. They will come into contact with The Resistance, First Order, and scoundrels, so it is up to your Sims to determine who will succeed.
Sims can choose to support Rey and Vi Moradi as part of the Resistance, choose the First Order under Kylo Ren or look to earn more credits with Hondo Ohnaka and the scoundrels.
As Sims embark on missions, they'll increase their reputation, unlock artifacts, equipment, new outfits, and story missions that will influence changes to the world.
In addition, players can create a lightsaber, customize a droid sidekick, fly starfighter ships, or even try to romance a Stormtrooper.
When Sims return home, they can bring back some of these items along with artifacts, decor, and recipes. Sims can also play a game of sabacc, or host a lightsaber training session.
The game pack will be available on September 8 for PC, Mac, PS4, and Xbox One. It will run you $19.99.