The Sims 4: Maxis drops gender restrictions from Create A Sim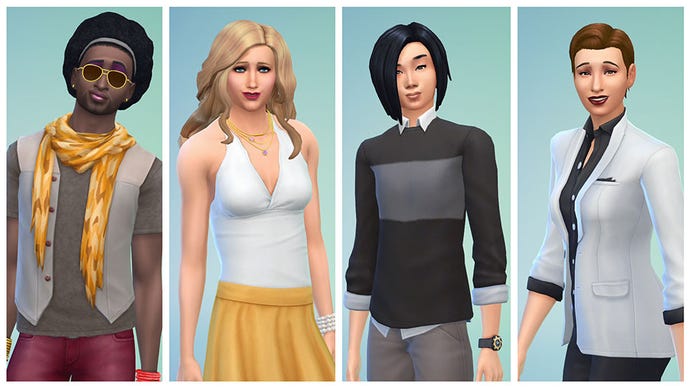 Have all the moustaches and flowing hairstyles your heart and shining personal style demand.
The Sims 4: Maxis drops gender restrictions from Create A Sim
An update to The Sims 4 has made one small but very significant change to the sandbox's character creator: no more gender restrictions.
Although it sounds like you still need to specify male or female when creating a sim, this will no longer limit your choices. You can select any physique, walk animation, voice or hairstyle, and have access to the full range of clothing and accessories. Over 700 items previously restricted to either male or female sims have now been opened to all of them.
"The Sims is made by a diverse team for a diverse audience, and it's really important to us that players are able to be creative and express themselves through our games," Maxis said.
"We want to make sure players can create characters they can identify with or relate to through powerful tools that give them influence over a Sims gender, age, ethnicity, body type and more."
It's super rad that players of all gender expressions will be able to create sims that reflect themselves, which is quite progressive in video game terms and very worthy of applause - but it's kind of amazing to think that just two years ago someone released a video game in which characters designated female couldn't have rad short haircuts and male characters couldn't wear silk scarves, isn't it? What the heck.